Address

Werribee South Foreshore, Beach Road, Werribee South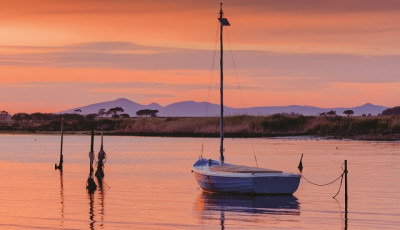 On the western edge of Port Phillip Bay lies the Werribee South Foreshore – one of Victoria's untouched Bay side regions. This narrow reserve of coastal land provides spectacular views across the bay with the You Yangs Regional Park providing a postcard backdrop.
The Werribee South Foreshore offers a range of leisure activities and facilities including boating, canoeing, kayaking and jet skiing – with one of Melbourne's few jet-ski ramps ideally located in a picturesque environment. Picnic areas, walking trails, fishing and playgrounds provide an ideal family day out or a place to relax and unwind.
The Werribee River Estuary at Werribee South – where the mouth of the Werribee River meets the Bay, is part of the significant Western wetlands which extends from Altona to Avalon Beach. This area is home to flora and fauna unseen in other areas of the Bay.
The Werribee South Foreshore is uniquely surrounded by the Werribee South market garden region. Werribee South is recognised as the broad leaf vegetable capital of Australia and has over 3000 hectares of cultivated land, adding to the unspoilt and rural feel of the Werribee South Foreshore.
Things to do
Drop a fishing line off the jetty or escape to bay by launching your boat from the boat ramp facilities
Enjoy a barbecue or picnic by the beach
Let the children free to explore the playground
Get fit by walking the length of the foreshore via the shared pathway
Take a drive around Werribee South and note the patchwork pattern of greens and browns as you travel through the market gardens region
Werribee South Beach
For a six-week period over the summer school holidays Werribee South Beach will have a professional lifeguarding service delivered by Life Saving Victoria (LSV).  Starting on Saturday 19 December 2020 professional lifeguards will be patrolling the beach from 11am to 7pm each day. When visiting watch out for the red and yellow flags – they mark the safest place to swim.
Over the six-week period LSV will also be offering water safety information sessions and Council will share dates and times for these sessions on their social media page.
Planning a beach trip? To get a detailed beach report that includs water quality and beach conditions visit the EPA website.