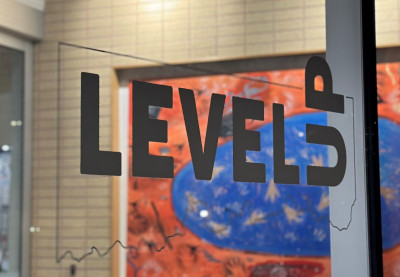 LEVEL UP is series of contemporary community gallery spaces spread across Wyndham. These spaces have been developed to provide emerging artists with an opportunity to showcase their work and support their transition into professional practice.
We invite emerging artists to exhibit at LEVEL UP. Artists will work with curators and producers from the Arts and Culture Team at the City of Wyndham to showcase their works at the Level Up gallery spaces across Wyndham.
Up to 4 artists or collectives will be exhibiting their works simultaneously across the community gallery locations. The commission includes:
Free space to exhibit for a period of 8 weeks
Supported exhibition opening
Curatorial support and technical assistance
Marketing and promotion support
Additionally, a payment of up to $750.00 + GST will be made to the selected artists/arts collectives which will include artist fees, all expenses, per diems and production costs.
The EOI process is open on an ongoing and rolling basis. Applications will receive their outcome notifications within 6 weeks of their submission date.
For further information please contact Ippy.Collins@wyndham.vic.gov.au.
Locations
Saltwater Community Centre
Dianella Community Centre
Tarneit Community
Learning Centre
Wyndham Park
Community Centre
Selection Criteria

We anticipate that the EOI round will be highly competitive, however, there will be multiple opportunities each year so that many artists have access to the community gallery spaces. Each application is carefully considered and reviewed by an independent selection panel outside of the Wyndham City Arts and Culture staff.

Each exhibition proposal will be considered against the following selection criteria:  

Proposals that demonstrate artistic, conceptual, and technical merit.
Proposals that demonstrate a consideration of the local area, audience, history, or community.
Appropriateness of works and/or proposal to the exhibition space/s nominated and the overall feasibility of the proposal to be delivered.

Please note: Exhibition proposals must consist a series of works the concept of which is developed and ready to go.
Frequently Asked Questions

Q. Can I apply for more than one exhibition space?

A. Yes, you may apply for more than one exhibition space by selecting other spaces within the drop-down menu in the application form. However, the proposals that have the best chance of success demonstrate clear and feasible intentions for the selected space/s. We therefore encourage you to visit the space before applying and to discuss your application with an Arts Officer if you're unsure.

Q. I'd like to exhibit my artworks, but I do not have a series of works. Can I still apply?

A. No, the EOI is for a series of works that would potentially become your first solo exhibition. However, we would encourage you to book some time with our Arts Officers to get some guidance around how to develop a concept and a series of works for a solo exhibition.

Q. I have a lot of artworks that I want to exhibit but do not have a curatorial concept. Can I still apply?

A. Yes. While we ask that artists to apply with strong and developed proposals, we understand that projects are sometimes still in-development during the application stage. You can use this opportunity to work with a curator for the Arts and Culture Team to develop and write the concept. 

Q. I'm a curator and have an idea for a group exhibition I'd like to show. Can I still apply?

A. Yes, you can still apply. Include details of the group show and how you are going to remunerate the artists involved.

Q. I want to have an exhibition but do not want to have an opening night. Can I still apply?

A. Yes. Although the opening night is a great way to introduce yourself as an artist to the creative community, it is not a compulsory activity for the exhibition.
Current Level Up Exhibition
Over the years, Yu Fanghong has tirelessly explored and innovated in fabric art, drawing inspiration from Chinese painting techniques
In this exhibition, Joiners, Jonabelle Cogan displays a series of joiner photographs, an art form consisting of overlapping images creating one big panoramic image.
My body of work, 'Unbound Terrain: Contemporary Explorations of the Australian Landscape,' serves as a visual exploration of the natural world through the lens of the 21st century.