Wyndham City provides a range of infrastructure and services that support the wellbeing of the local community.
We run community centres and libraries, provide early years and maternal health services, and maintain local parks and open spaces. We also maintain local roads, and provide rubbish collection and waste disposal services, along with a range of other local infrastructure and services designed to improve the lives of Wyndham residents.
But there are many issues and service gaps affecting our community that we can't solve on our own. We're largely reliant on other levels of government to fund and provide the infrastructure and services our community needs to prosper.
That's why it's important for us to communicate our needs and seek action from politicians, government departments, and other key stakeholders.
This is what we call advocacy – and it's one of the most important functions we perform. Click below to read detailed information about our approach to advocacy in 2018 and beyond.
Wyndham Advocacy Campaigns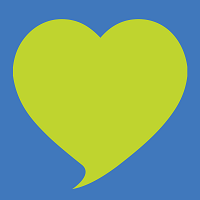 Kinder gives our kids the best start at a critical time in their development and helps prepare them for school. This is all at risk if the Federal Government doesn't commit to ongoing funding - join the campaign and show how much you love kinder.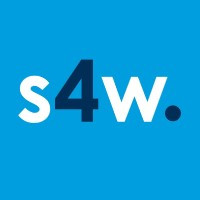 Wyndham's population is booming, but the Victorian Government isn't building schools quickly enough. We need new primary and secondary schools to be funded and built ASAP - support our campaign and help give our schoolkids their best chance to thrive.
Contact Your Local Politician

Victorian State Parliament – Legislative Assembly

Member for Altona

Jill Hennessy
Suite 603, Level 1
2 Main St, Point Cook 3030
Phone 9395 0221
Email: jill.hennessy@parliament.vic.gov.au

Member for Werribee

Tim Pallas
Shop 2, 56 - 58 Watton Street, Werribee
Phone 9741 1133
Email: tim.pallas@parliament.vic.gov.au

Member for Tarneit
Telmo Languiller

C1 Level 1, 100 Overton Rd, Williams Landing Shopping Centre
Phone 9916 1781

State Parliament – Legislative Council

Western Metropolitan Region
Dr Rachel Carling-Jenkins
Shop 3, 1 Watton St, Werribee 3030
Phone 8742 3226

Khalil Eideh
Suite 2, 80 Carmody Dve, Cairnlea 3023
Phone 9363 1644
Email: khalil.eideh@parliament.vic.gov.au

Bernie Finn
277 Hampshire Rd,Sunshine 3020
Ph. 9312 1212
Email: bernie.finn@parliament.vic.gov.au

Huong Truong
75 Victoria St, Seddon 3011
Phone 9689 6373
Email: huong.truong@parliament.vic.gov.au

Cesar Melhem
231 Hyde St, Yarraville 3013
Phone 9689 6536
Email: cesar.melhem@parliament.vic.gov.au