Wyndham City is improving energy efficiency across Council buildings, parks and open space with lighting upgrades, installing solar and incorporating Environmental Sustainable Design in the planning of new buildings.
Large Scale Solar Project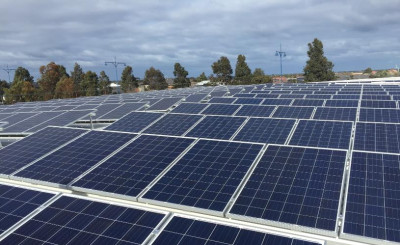 The large Scale Solar project will see more than 2 MW of solar PV capacity installed across Council's major buildings in the 15/16 and 16/17 financial years. The project will reduce Council's annual energy bill by more than $390,000 and reduce greenhouse gasses by 2072 tonnes a year.
The project is tracking along well, with over 400 KWs installed so far across Wyndham Vale Community Learning Centre, Arndell Park Community Centre, Youth Resource Centre and Central Park. In 16/17 you will see even larger systems delivered at sites such as the Civic Centre, Aquapulse and Encore.
Open Space Lighting Upgrades
The first stage of lighting upgrades at Wyndham City's parks and open spaces were complete in early 2016.  Energy efficient retrofit and upgrades occurred at 33 sites; this will save $13,821 and reduce greenhouse gases by 48 tonnes per year. The second stage of lighting upgrades will start late-2016, this will upgrade 39 Council sites, reducing 246 tonnes of greenhouses gases and saving $61,083 per year.  
Lighting the West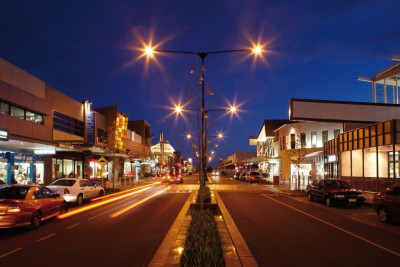 Lighting the West is a large community energy efficiency project that involves changing over 21,920 old and inefficient street lights to energy efficient lights. The total cost was $10,872,524 with $2,720,384 in grant funding from the Australian Government. Each light changed represents up to a 77% reduction in electricity costs.
The project involved four councils, Wyndham as lead council along with Maribyrnong, Moonee Valley and Hobsons Bay City Councils. Lighting the West is – by a significant margin – the largest lighting energy reduction project in Western Melbourne's history.
The 20 year life of the lights, the project is expected to save:
129,000 tonnes of greenhouse gas emissions
Energy and maintenance savings of over $24 million.
Environmental Sustainable Design  
Wyndham City's Environmentally  Sustainable Design Framework  aims to reduce the environmental impact of our buildings while increase comfort of the buildings. This is done through:
Improving energy performance
Reducing water use
Using renewable energy
Using environmentally responsible construction techniques
Improving indoor air quality
Saltwater Community Centre Case Study is a great example of Environmentally Sustainable Design.