Chief Executive Officer: Kelly Grigsby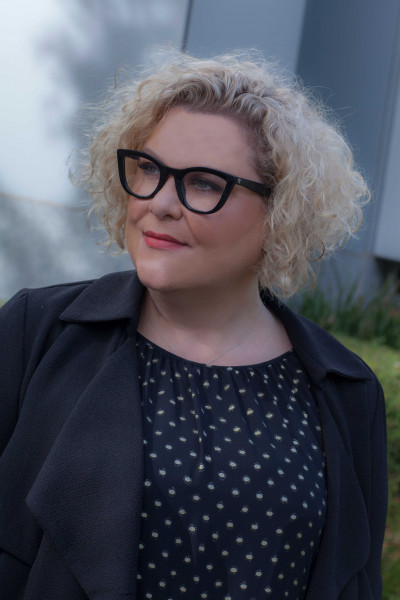 Kelly was appointed Wyndham City Chief Executive Officer on Thursday 17 September 2015.
Kelly initially commenced with Wyndham on 3 December 2012 as Director Community Development.
Kelly has worked in local government for over 15 years, within the human services, community development, strategic and statutory planning areas, having held a number of general manager and director level positions at Brimbank City Council, Colac Otway, Glenelg and Moorabool Shire Councils. Kelly also worked in the Solomon Islands as an Organisational Management Advisor with the peak body for non-government organisations based in Honiara.
Kelly has a Master of International and Community Development (Deakin University), Graduate Diploma of Development Studies (Deakin University), Diploma of Community Services (Swinburne University), and is a member of the Planning Institute of Australia (PIA), and a Certified Practicing Planner (CPP)
CEO's Office

Head of Strategy & Policy Impact: Natalie Walker
Manager Excellence @ Wyndham: Trish Love
Manager People & Capability: Theunis Mienie
Chief Financial Officer (CFO): Binda Gokhale
Manager Finance & Property: Wei Chen (Acting)
Manager Corporate Affairs: Emily Keogh
Chief Legal Counsel: Rachel Kenyon
City Economy, Innovation & Liveability Directorate

Director City Economy, Innovation & Liveability: Kate Roffey

Manager Project Management Office: Melissa Falkenberg
Manager Economic Growth, Industry Facilitation & Tourism: Daryl Wilson
Manager Vibrant City Centres: Steve Bentley
Manager Urban Future: Aaron Chiles
Manager City Transport: Griff Davis
Manager Environment & Water: Peter McKinnon
Manager Smart City Office: Adam Mowlam
City Operations Directorate

Director City Operations: Stephen Thorpe

Manager Information Services: Gavin Shields
Manager Planning & Building: Peter Van Til
Manager City Amenity & Safety: Richard Maugueret
Manager Assets & Roads: David Serpell
Manager Facilities & Open Space: Shane Walden
Acting Manager City Resilience:  Richard Maugueret
Manager Waste Management & Disposal: Simon Clay
City Life Directorate

Director City Life: Jenny McMahon

Manager Community First & Digital Mobilisation: Jane Tyzack
Manager Community Support: Melinda Chapman
Manager Sports & Recreation: David Semmens
Manager Community Planning & Development: Kriss McKie
Manager Service Planning, Partnering & Reform: Georgie Hill
Manager Libraries & Community Learning: Rhonda Rathjen