Businesses and their employees can also get involved in taking sustainable action. Resources available to business owners and managers wanting to incorporate greener practices into their work environment are listed below: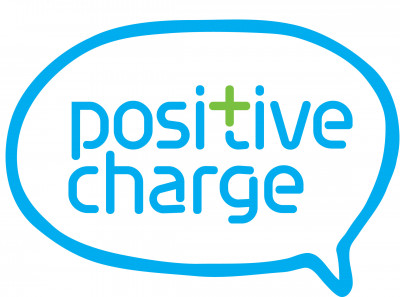 Positive Charge
To help your business stop wasting money on power, Wyndham City is partnering with the independent energy efficiency experts at Positive Charge.
Positive Charge is run by a group of independent energy experts, whose mission is to cut carbon emissions and help households, businesses, community groups and schools combat rising energy prices. Give them a call on 03 9385 8555 or visit the Positive Charge website.
Environmental Upgrade Agreements (EUAs)
Wyndham City now offers Environmental Upgrade Agreements to assist businesses in Wyndham to save money and improve their environmental performance.  Wyndham City is working in partnership with Sustainable Melbourne Fund to deliver this service.
An EUA is an agreement between a building owner, a financial lender and the building owner's local council that facilitates a building upgrade to improve environmental performance.  A finance lender provides a loan and the building owner pays it back through Council (like Council rates). Council's involvement in this process ensures that the loan is highly secure and the lender will provide better terms. The tenant can use a portion of the energy savings to contribute to repayments. There is no upfront capital required.
Owners can increase the value of their asset!
Tenants can enjoy cost savings and improved working conditions!
Check out the following videos and factsheet for more information
Contact Sustainable Melbourne Fund to enquire about applying for an EUA. They will check your eligibility and assist you throughout the application process.
Phone:9658 8740
Email: info@sustainablemelbournefund.com.au
Website: sustainablemelbournefund.com.au
Alternatively, contact Council's Sustainability Team on 9742 0777 or sustainability@wyndham.vic.gov.au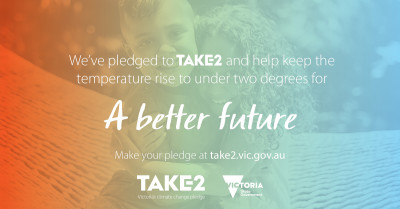 TAKE 2
Businesses can take the TAKE 2 pledge to reduce greenhouse emissions and achieve Victoria's target of zero net emissions by 2050.
For more information visit the TAKE 2 website.
Other Resources:
EY's ECO-Buy supports organisations to deliver environmental and social outcomes to organisations through the delivery of tailored services, training, resources and events. Visit the ECO-Buy website for further information.
Sustainability Victoria Resources for Businesses provides information on reducing greenhouse gas emissions, water conservation and waste management.
VECCI has developed a range of programs, products and services that help Victorian businesses understand the key issues and respond to the challenges of climate change.