Keep an eye on this page for updates on our events and activities for teens and young adults.
You'll find information and booking links to creative workshops, author talks, gaming events, book clubs and more.
Zen Den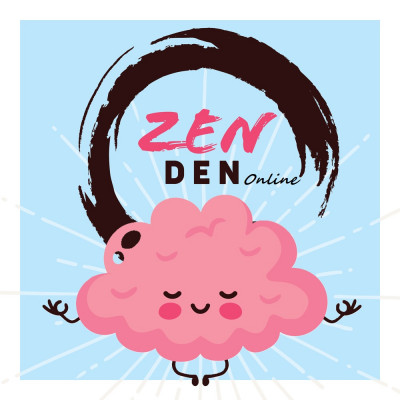 Join Wyndham City Libraries and Headspace for our first ever Zen Den Online.
During this session, you'll have an opportunity to engage in a range of activities to help you unwind, from creating a stress ball (materials provided) to taking part in some relaxing meditation. You'll also have a chance to meet, connect and share experiences with other people your age.
A pack will be provided to all attendees with materials needed for the session and goodies to help you destress and cope with upcoming exams, so bookings are essential to secure your spot. This event will be held online via Microsoft Teams and is just for young people aged 14-19.
Teen Trivia Night
Fancy yourself an expert on book, music, movie, celebrity and general knowledge trivia? Join our Teen Trivia Night to test your knowledge and be in the running to win...
1st Prize = $50 JB HiFi voucher
2nd Prize = $25 JB HiFi voucher
Friday 1 October, 7pm-8.15pm
This event will be held online using MS Teams and Kahoot. Teen Trivia Night is for young people aged 15-19 years.
Book Now
Note: you do not have to have an MS Teams or Kahoot account to join this event.
Book to Movie Club
Ages 12+
Come along to our just for teens Book to Movie Club. See all your favourite YA titles on the big screen and discover movies that you never knew began their lives as books.
All movies are G / PG rated
Manor Lakes Library
Friday 19 November 2021
Friday 17 December 2021
3:00pm - 5:00pm
Friday Night Fiction
Are you aged 12 – 19?
Do you like talking all things books?
If so, Friday Night Fiction might be the program for you!
Meet new friends, share what you're reading and discover recently released titles in our free monthly book club just for teens. 
Sessions are held on the first Friday of the month at Point Cook Library from 4.00pm – 5.00pm.
Game on!
Like gaming? Drop in after school and show off your skills on Nintendo Switch and PS4. Beginner to advanced players welcome. No bookings required. School term only.
For young people aged 12 – 19.
Manor Lakes Library
1st & 3rd Thursday of the month
3:00pm – 4:30pm
Point Cook Library
3rd Wednesday of the month
3:30pm – 5:00pm
Hoppers Crossing Library
2nd & 4th Wednesday of the month
3:30pm – 5:00pm
Virtual Teen Read Along
Need to read and can't find your book or not sure what to read? Relax and read along with me! Join YA Librarian Sharyn and read along to Tomorrow When the War Began by John Marsden. 
Watch, listen and read from your home or school! 
Recommended for readers 13+
Catch FREE episodes on the Wyndham City Libraries YouTube Channel
About the book: Seven Australian teenagers return from a camping trip in the bush to discover that their country has been invaded and they must hide to stay alive. Suddenly they are in the toughest situations humans can confront, facing life and death decisions. They are thrown into a world where they find courage, initiative, spirit and wisdom, or they die...
We thank Australian authors and publishers for allowing us to record and publish these read along videos.
Resume Help
Book into a one-on-one session, online or in person, with one of our Education and Youth Services Librarians to get some help crafting your resume and answering interview questions.
Ages 15-25.
Zen Den
Relax, rejuvenate and recharge with a range of activities and resources on offer to help reduce stress and promote mindfulness and positivity… or simply drop in for a cup of tea and some chill-time!
Hoppers Crossing Library
2nd & 4th Thursday of the month
5:30pm – 7:30pm