Here you can find information on personalised services and online resources to help you apply for your next job. You'll find advice on how to write a resume, answer interview questions and search for jobs.
Get help from the Library
Resume Help
Book into a one-on-one session with one of our Education and Youth Services Librarians to get some help crafting your resume and answering interview questions. Ages 15-25. 
If you have any access requirements to participate in this program, please contact Wyndham City Libraries at ResumeHelp@wyndham.vic.gov.au or phone 8734 8999.
Please note that we are not career counsellors, but we can provide tips and tricks for your next job application.
Studiosity
The friendly experts at Studiosity can provide feedback on your resume's spelling, grammar, general structure and readability. Once you upload your resume in Studiosity, you'll receive feedback in 24 hours. Use your library barcode and PIN to get started.
Get help from local organisations
YConnect Jobs Program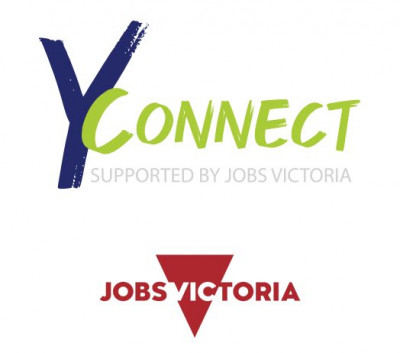 CVGT Australia has partnered with Jobs Victoria to provide a voluntary, no-obligation, free jobs program for Victorians aged 15 – 24. YConnect is designed to help you discover what you want from a job, connect with employment and support you during the initial stages of your career. With guidance from experienced staff, you will learn valuable skills, link up with support services, if needed, and gain sustainable work that meets your individual needs and aspirations. Yes, it's all free!
The Gordon Skills and Job Centre
The Gordon Skills and Jobs Centre is a free service for jobseekers in the Geelong and Wyndham regions. They provide assistance with job searching, job applications, general career information, as well as individual careers counselling and workshops.
Youth Now JobZone
Youth Now's free JobZone program is for learners aged 15-30 not enrolled in school or uni, and not in full time employment. The program covers resume and cover letter writing, interview practice, job searching and career advice.
The Huddle – Game Changers
Game Changers' career coaches provide one-on-one job readiness support for young people aged 15-25 who are looking for part-time or full-time work. You can drop in or book appointments with a volunteer to work on resume writing, interview practice, online application support, VTAC and SEAS application support, and subject selection for years 10-12.
Youth Central
Youth Central's website has easy to use resume and cover letter templates, as well as practical advice on each stage of the job application process. There are also career profiles where professionals from different fields share the pros and cons of their jobs, and advice on how to start your own business.