Address

153 Saltwater Promenade
Point Cook
VIC 3030
Phone

(03) 8734 8999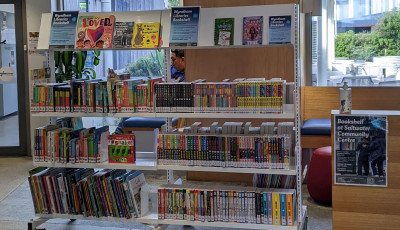 Wyndham City Libraries members can now borrow from a small library collection at the Saltwater Community Centre!
You can borrow up to 5 items from the Library Bookshelf at Saltwater, using our self-checkout. You can also return books.
For help and assistance, please call 8734 8999
Opening hours
Monday to Friday 9am to 5pm
Saltwater Bookshelf will be closed from Wednesday 20 December, reopening on Monday 8 January.