Open Hours: Monday to Friday from 9am-5pm.
Address

150 Sunset Views Boulevard
Tarneit
VIC 3029
Phone

(03 ) 8734 6040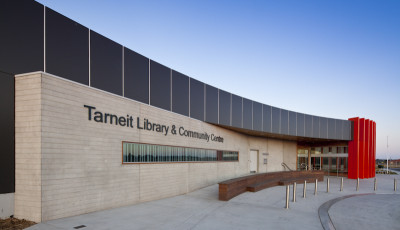 Tarneit Community Learning Centre, a hub that provides affordable activities and programs, also aims to make council services more accessible and responsive to the community by providing more services closer to where people live.
Wyndham's community centres aim to reflect the aspirations and strengths of their local neighbourhoods. Centre staff walk alongside passionate citizens, community leaders, associations and groups to enable community-led activities, programs and events for the wider neighbourhood to participate in. 
Hireable rooms and spaces are available at Tarneit Community Learning Centre, with priority given to community groups and organisations that meet the aspirations and needs of the local community.
For any enquiries or information please call us on 9748 9822 or email at tarneitclc@wyndham.vic.gov.au
View The Buzz What's On Newsletter
Upcoming Events
Services

Council Customer Service (see below)
Customer Service

At the Tarneit Community Learning Centre, we bring Council close to Home. 

Make Council Payments including rates, additional/optional bins, infringements, homecare accounts and kindergarten fees. Boat ramp tickets are currently unavailable.
Apply for: kindergarten enrolment, book hard waste collections, pet ownership registrations, desexing vouchers, microchipping, new animal tags and change of ownership.
Obtain permits for: footpath trading, skip bins, shipping containers, personal training, outdoor burning, public liability
Make Enquiries: raise a customer service request, payment plans and extension of time for infringements, change of address
Community Rooms for Hire

Tarneit Community Learning Centre offers a range of spaces for members of the local neighbourhood to hire, including large community rooms, meeting spaces and a kitchen.  

Examples of activities held at the Tarneit Community Learning Centre include:

Community gatherings aiming to strengthen neighbourhoods
Dance and Martial Arts Classes
Playgroups
Arts and Crafts
Registered Training
Computer classes
Faith-based ceremonies and services
Activities for people living with a disability
Markets and events
Loads more!

Due to high demand, priority of the use of space will be given to community groups and organisations that meet the aspirations and needs of local communities.

To make a booking or enquire about hiring rates contact our friendly staff on 8734 6040 or tarneitclc@wyndham.vic.gov.au
Accessibility Features, Facilities and Equipment

Access:

Accessible car parking directly near entrance
Level entry and ramps to book chute
Accessible bathrooms with adult change table, hoist and shower facilities
Portable hearing loop
Braille signage throughout the Centre

Facilities and Equipment:

Public Wi-Fi
Built-in audio-visual equipment in Community Rooms 1 & 3
Recycling stations
Private prayer space available on request