Address

150 Sunset Views Boulevard
Tarneit
VIC 3029
Phone

(03 ) 8734 6040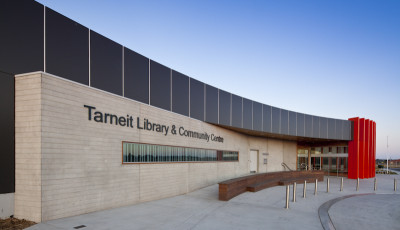 Tarneit Community Learning Centre will be closed to the general public for the remainder of 2020. Please note: Maternal and Child Health Services and Kindergarten Services will continue to operate as usual. Access via the usual entrance points.
This closure is part of nation-wide efforts to reduce the spread and impact of COVID-19, Wyndham City will be closing a number of Council venues including Libraries, Community Centres and Halls, Youth Resource Centres, Wyndham Cultural Centre, Wyndham Art Gallery, Encore Events Centre and Werribee Visitor Information Centre.
Community groups with bookings at our centres will not be charged any hire fees for the month of March, and there will be no fees or charges incurred while the centres are closed.
Any regular bookings will be reserves, and activities will be free to recommence on the same day that the centre re-opens.
Any payments made in advance of a program – including room hire charges or fees for classes – will be refunded in full. Please contact your community centre by phone or email to arrange refunds for any enquiries.
These arrangements are in place until further notice, and will be reviewed on an ongoing basis.
For more information: www.wyndham.vic.gov.au/covid19
_________________________________________________________________________________________________________
Community Learning Centre Upgrades
The Tarneit Community Learning Centre is now closed and constructions has commenced.
Once complete, Wyndham City will offer expanded services from Tarneit Community Learning Centre, include:
Building services
The opportunity to engage with town planners
Meetings with Council's economic development unit
Changes to the centre will also include:
A remodelled entry to improve the connection between the Community Learning Centre and the Library
A concierge style customer service
Improved meeting spaces
Flexible shared working spaces
A new lounge and community café
More meeting rooms
Shared consulting rooms
A new space for youth
Improved landscaping
The Julia Gillard Library and Kindergarten continue to operate as normal and the Council Customer Service desk is now available in the Library, Monday – Friday 9am to 5pm.
However, the community rooms will not be available for hire and we have moved all our groups and programs to alternative locations.
We apologise for any inconvenience and look forward to keeping you updated on the progress of the works.
For any enquiries or information please call us on 9748 9822 or email at tarneitclc@wyndham.vic.gov.au
View further details about the Community Learning Centre Upgrades.
View the latest Tarneit Community Learning Centre Newsletter 
Customer Service

Customer Service is now available in the Julia Gillard Library.

Make Payments including: rates, additional / optional bins, infringements, homecare accounts and kindergarten fees. Boat ramp tickets are currently unavailable.
Apply for: kindergarten enrolment, book hard waste collections, pet ownership -  registrations, desexing vouchers, microchipping, new animal tags and change of ownership.
Obtain permitsfor: footpath trading, skip bins, shipping containers, personal training, outdoor burning, public liability
Make Enquiries: raise a customer service request, payment plans and extension of time for infringements, change of address