Address

1-21 Cheetham Street
Point Cook
VIC 3030
Phone

(03) 9395 6399
E-Mail

pointcookclc@wyndham.vic.gov.au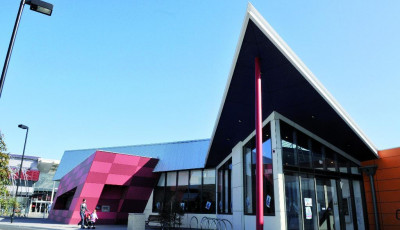 Community Learning Centre Upgrades
Wyndham City is investing $5.5 million to upgrades three community learning centre sites which will benefit residents and community groups and meet the requirements of our growing City. Local communities have provided input in the design and service mix at these centres.
A $4.7 million Wyndham City project to redevelop the Point Cook Community Learning Centre is currently at concept design stage, with construction set to commence in March 2017 and completion in February 2018.
During construction the centre will be partially closed with the Library, Kindergarten, Maternal & Child Health Services and Customer Service still operating.
View further details about Point Cook Community Centre Project.
Customer Service available at Point Cook Community Learning Centre

The following customer services are available:

Make Payments including: rates, additional / optional bins, infringements, homecare accounts, kindergarten fees, purchase boat ramp tickets, boat shed lease and health registrations.
Apply for: kindergarten enrolment, book hard waste collections, pet ownership -  registrations, desexing vouchers, microchipping, new animal tags and change of ownership.
Obtain permits for: footpath trading, skip bins, shipping containers, personal training, outdoor burning, public liability
Make Enquiries: raise a customer service request, payment plans and extension of time for infringements, change of address
Permanent Activities

Community Centre
Kindergarten
Maternal & Child Health Consulting
Library
Public Internet Access
Little Buddies Toy Library