City management, planning and the creation of liveable communities are at the threshold of a new age led by the adoption of new technologies and the use of advanced data analytics to improve operations, decision making and services. But, with the fusion of the smart city concept and next-level urban design, governance models, empowerment of citizens and sustainability, the burgeoning smart cities movement is bringing more and more innovative solutions and greater opportunities directly into the hands of councils and communities.
The smart city is on the verge of realisation in Wyndham. Faced with rapid societal, environmental and technological changes, Wyndham is choosing to be proactive in designing the vision for its future and the steps to get there.
The city will be renowned for its bold and courageous leadership to transform urban transport, data-driven decision making and transparency, co-design with the community, leadership in sustainability and management of the environment and its inclusiveness, participation and community spirit.
2019 Smart Cities Awards Finalist
The Smart City Office is pleased to announce that the Wyndham City Smart City Strategy has been selected as a finalist in the 2019 Smart Cities Awards. The Award winners will be announced at Smart Cities Week Australia later this month.
Congratulations to Smart City Portfolio Holder Aaron An, Deputy Portfolio Holder Walter Villagonzalo and other Wyndham City Councillors, the Wyndham Smart City Portfolio Committee and the Executive Leadership Team for their nationally recognised commitment to a smarter future.
Read the Smart City Strategy.
Featured content
At the June 25, 2019 Ordinary Council Meeting Wyndham City Council adopted the Smart City Strategy 2019-2014 and Implementation Plan.
As part of the development of Wyndham's Smart City Strategy, an exercise was undertaken to benchmark Wyndham against cities that are leaders in the Smart City space.
Featured Projects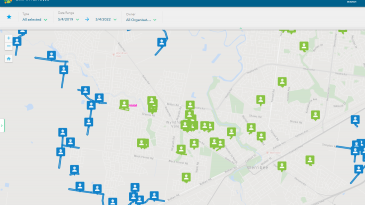 The online collaboration platform allows council, utilities, telecommunications providers and transport authorities to share project information well in advance of the works being undertaken.
Partnership & Collaboration

Data-driven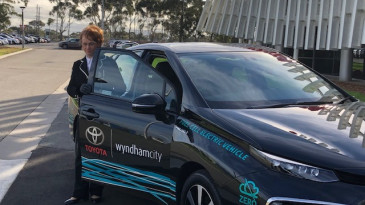 Wyndham City Council is partnering with Toyota to offer internal staff the opportunity to trial the vehicle on-road in a range of conditions as part of research into the efficiency, usage and benefits of hydrogen technology. 
Environment & Sustainability

Transport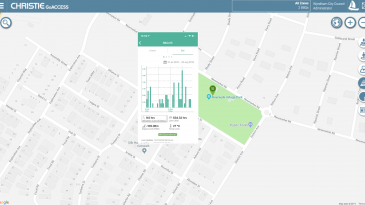 A six-month Smart Barbecue trial is being undertaken at President's Park, Wyndham Vale and Bloom Street Reserve, Werribee.
Citizen-centric
Latest News
Wyndham residents can now enjoy a better barbecue experience at some of our beautiful parks with the introduction of Smart Barbecues.
Wyndham City Council is looking towards ways of modernising its urban areas to set them up as efficient spaces for residents to enjoy with
Three well-used Wyndham roads have received a new lease on life, being resurfaced in a more sustainable way.