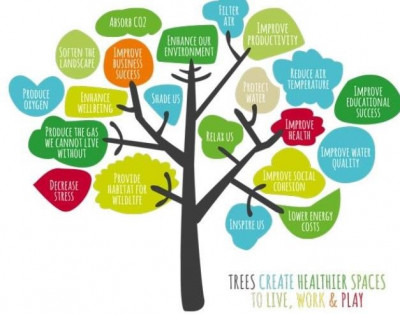 Wyndham City Council is committed to enhancing the environment and liveability for residents. As part of this commitment your property may have been included in Council's next planting season for street trees which is scheduled to commence in April 2018. Typically, there will be one tree per nature-strip planted however, where a larger nature-strip exists there may be an opportunity to plant more than one tree. You may also have received a letter because you have requested a tree be planted.
Tree species are selected based on their appropriateness for the existing conditions and area available while at the same time allowing for any constraints such as driveways, underground services and overhead power lines. 
Street Tree Care
Trees are an important part of the City of Wyndham. They enhance the streets, making them greener, leafier and more enjoyable places to live. Though Council will maintain the tree over the first two summers (including watering, stakes, ties and mulch, we encourage you to care for your street tree by:
Not removing or transplanting it
Watering it regularly (at least two buckets of water every week during hot weather)
Not placing grass as mulch at the base of the tree
Not damaging the tree with vehicles or by any other means (Council local laws prohibit intentional tree vandalism)
Not pruning or cutting the tree
Street Tree Benefits
Mature street trees are beneficial to the community and environment in many proven ways, such as:
Increasing property values
Reducing the need for home heating and cooling
Improving the look of the street
Providing shade
Providing clean air
Improving the health and wellbeing of residents
Creating homes for wildlife like birds
It should be remembered that street trees not only benefit adjacent properties but also cool and clean the air for the entire city.
Wyndham is in the process of finalising a City Forest and Habitat Strategy to define our objectives for improving shade and canopy cover for the benefits it provides to all residents.
As street trees need to be ordered in advance, no changes to the number of trees planted can be accepted after Friday 26 January 2018.
Should you have any questions about the tree planting program please contact Council on (03) 9742 0777.