Date
Time
Location

Werribee Mansion, K Road, Werribee South
Organiser

Wyndham City - Events Team
Contact

8734 6006
Cost

FREE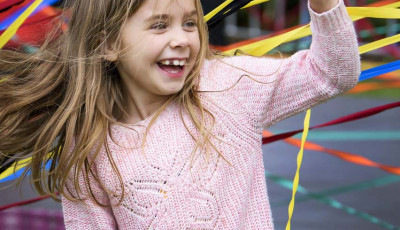 An annual major event for Wyndham and part of the State Government's Children's Week, the Children's Week Picnic will be held for the 19th year in 2019.  The event provides an opportunity for children to explore new experiences and activities in a fun, safe and family friendly setting and aims to:
Encourage education and learning through fun and alternative activities.
Encourage an active, healthy and safe lifestyle
Provide children with an opportunity to discover their talents through new experiences
Provide a safe and enjoyable atmosphere for families
Be accessible to ALL Wyndham families
Showcase the city of Wyndham
Entry to the picnic and all activities are FREE for visitors.
Highlights from the 2018 Children's Week Picnic.
Exhibitor & Food Vendor Applications

Please download and read the Event Information & Guidelines and Terms & Conditions carefully.
Applications close at 5pm, Friday 19th July 2019.
Please note that completing an application does not guarantee that you will be accepted and that not all applications will be successful. Wyndham City will make the final decision about successful applicants based on suitability and the requirements of the event and any decisions are made for the benefit of the event and guests that attend.
You will be advised whether your application has been successful or unsuccessful by Wyndham City within two weeks of the closing of applications.
If your application is successful you will be required to pay all site fees as per terms.
For more information, please contact the Events Team on 9742 0902 or events@wyndham.vic.gov.au
Sponsors

Interested in sponsorship?

Wyndham City is home to some of the most vibrant events in the West, and part of a diverse events calendar that keeps the coast, country and the city buzzing with life for every season.

With our large and loyal community, supporting local events provides invaluable marketing opportunities that have a proven capability to increase business stimulation and perception.

To celebrate our community's diversity, Wyndham City Council's Events team dedicate themselves to producing unique and engaging events that appeal to the broader community. We welcome all expressions of interest from businesses who wish to get involved with these events and utilise this unique platform to express their own brands.

We can offer a range of marketing and sales opportunities throughout our Event Season to maximise your partnership, with one of our set packages or a tailored package designed to suit your business needs.

For more information please contact the Events team on 9742 0902 or events@wyndham.vic.gov.au
Children's Week Picnic 2018