Open Hours: Monday to Friday from 9am-5pm.
Address

83 Penrose Promenade
Tarneit
VIC 3029
Phone

(03) 8734 4500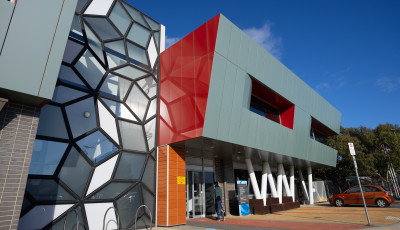 Penrose Promenade Community Centre supports residents, community leaders, associations and groups to run activities, programs and events for the wider neighbourhood to participate in. The centre aims to reflect the aspirations and strengths of the neighbourhood in the Tarneit area.
Hireable rooms and spaces are available at Penrose Promenade Community Centre, with priority being given to community groups and organisations that meet the aspirations and needs of local communities. If you have a booking enquiry or an idea for a program, please contact our team on (03) 8734 4500 or penrosepromenadecc@wyndham.vic.gov.au
Upcoming Events
Programs and Services

Foodbank
Community Garden
Playgroups
Pram Walking
Mental health and other support groups
Speech Pathology
Tutoring classes and homework clubs
Youth Programs
Martial Arts
Dance, exercise and yoga classes
Education and training
Sewing classes
Art Classes
Cultural groups
Seniors groups
Faith-based groups and services
Community Bookshelf
Markets and events

Tarneit Foodbank

If you are in need of some support, come along to the Foodbank at Penrose Promenade Community Centre every Tuesday from 10.30am-11.30am. It is open to all ages. The foodbank is run by volunteers from the Epiphany Church (Hoppers Crossing). For more information go to www.facebook.com/TarneitFoodBank

If you have an idea for a community program, project or event, please contact our team to discuss.

For the latest information about programs and services, please download the Buzz Newsletter
Room Hire

Penrose Promenade Community Centre offers the following spaces for hire:

Community Room 1 – 30 seated | 40 standing
Community Room 2 – 30 seated | 40 standing
Community Room 3 – 60 seated | 80 standing
Meeting Room 2 – 8 seated
Consulting Room 3 seated

 
Rooms are suitable for

The rooms are suitable for:

Classes
Meetings
Recreation activities
Social groups
Community events
Accessibility, Facilities and Equipment

Fully equipped kitchen
Tables and chairs
Built-in audio-visual equipment in Community Rooms
Public Wi-Fi
Outdoor area
Baby Change Facilities
Accessible male and female toilets
Accessible car parking with level entry into centre
Braille signage throughout the Centre
Private prayer space available on request
Make a booking
To view each of the rooms in the virtual tour, click on the name of the venue at the top left and then choose the required room from the drop down list.
On a desktop or laptop device, the tour will rotate automatically. On a touch screen device, swipe the image to rotate through the view. Use the controls at the bottom of the virtual tour to manually control the tour.