Address

83 Penrose Promenade
Tarneit
VIC 3029
Phone

(03) 8734 4500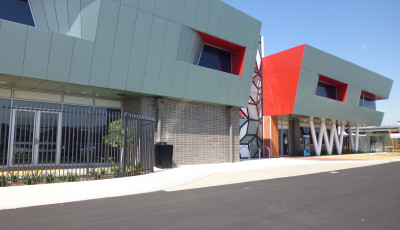 We encourage local groups, health services practitioners, training organisations, service organisations, support and social groups and those looking for meeting space to consider this centre as an option.
Permanent Services

Community Centre
Kindergarten
Maternal & Child Health Consulting
Resident Support Services
Sensory Garden
Rooms Available for hire

Community Room 1: 30 seated, 40 standing
Community Room 2: 30 seated, 40 standing
Community Room 3: 60 seated, 80 standing

(All 3 rooms can open up to one big hall)

Available for hire. (restrictions apply)
Facilities & Equipment

Kitchen: Fully equipped kitchen
Aging Well Facility (Comprising a Separate Kitchen, Dining Area and Planned Activity and Recreation Room).
Full Disability access
Baby Change Facilities
Car park provided
Disability access
Trestle tables and chairs available
Outdoor area
Rooms are suitable for

Meetings
Exhibitions
Recreational programs
Training and Seminars
Functions
Consultations
Finishing Times

All functions must be completed by:

Monday - Thursday - 10pm sharp
Friday - Saturday - 11pm sharp
Sunday - 10pm sharp

Note: set up and pack up times are required to be within starting and finishing times.
To make a booking
To view each of the rooms in the virtual tour, click on the name of the venue at the top left and then choose the required room from the drop down list.
On a desktop or laptop device, the tour will rotate automatically. On a touch screen device, swipe the image to rotate through the view. Use the controls at the bottom of the virtual tour to manually control the tour.