Address

Saltwater Community Centre, 153 Saltwater Promenade, Point Cook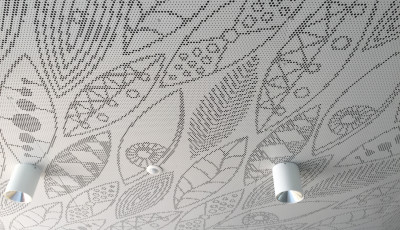 Acquired through: Wyndham City Capital Works program
About the Artwork:
This artwork was inspired by the natural environment, the surrounding landscape of Saltwater and its local community. Through a process of community engagement with the local residents (through several local community based workshops), people were given the opportunity to share what is important to them and freely expressed their ideas, identity, culture, traditions, hobbies, goals and aspirations.
Each panel presents its own unique design to represent life in the community, navigating through the diverse ethnicities that shape and share the environment, fostering unification and respect for one another.
The artwork is positioned in the main entrance to usher visitors into a place of refuge from the world, a place they call home, a place with a sense of belonging and ownership. It plays homage to the individual, people and family; referencing their life experience, journey, relocation, migration, movement and collectively embracing this new community and adopted land.
Materials: Perforated Steel, Paint