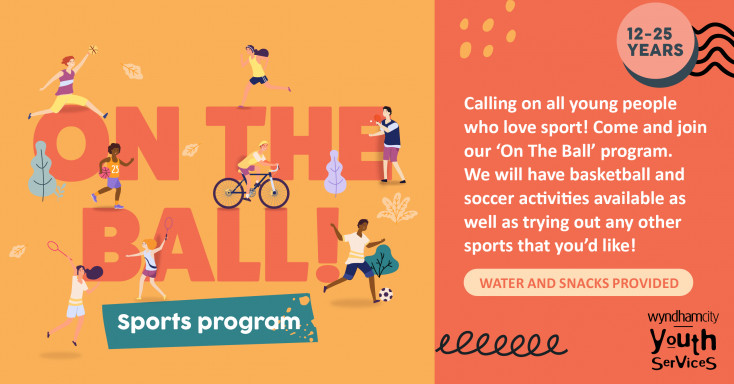 Calling on all young people who love sport!
Come and join our 'On The Ball' program which will run fortnightly on Thursdays at Eagle Stadium from 3.30pm - 5.00pm (During the school term).
We will have basketball and soccer activities available as well as trying out any other sports that you'd like!
This program is for young people aged 12-25 years of age who live, work, study or recreate in Wyndham.
Water and snacks provided.
For more information or to register for the program, please email YouthInWyndham@wyndham.vic.gov.au or call Youth Services on 8375 2346.
Date and time

every other week on Thursday

Upcoming events:
Online

No
Location

35 Ballan Rd,
Werribee VIC 3030
Organiser

Youth Services - Briar
Contact

8734 1355
YouthInWyndham@wyndham.vic.gov.au
Cost

Free