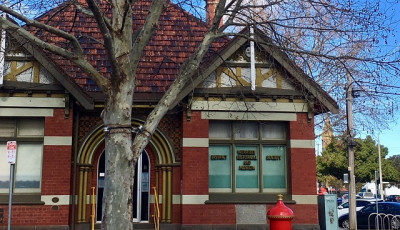 Old Shire Office will be closed to the general public for the remainder of 2020.
This closure is part of nation-wide efforts to reduce the spread and impact of COVID-19, Wyndham City will be closing a number of Council venues including Libraries, Community Centres and Halls, Youth Resource Centres, Wyndham Cultural Centre, Wyndham Art Gallery, Encore Events Centre and Werribee Visitor Information Centre.
For more information: www.wyndham.vic.gov.au/covid19
___________________________________________________________________________________________________
Old Shire Offices provide community spaces for classes, functions, meeting, recreation activities and events. Our facilities include community rooms, kitchen and limited disabled access at venue.
We encourage local groups, health services practitioners, training organisations, service organisations, support and social groups and those looking for meeting space to consider this centre as an option.
For more information on our facilities, please contact Wyndham City Community Facilities Officer on 9742 0867
Rooms Available for hire

Room 2 – 50 seated with tables
Room 3 – 15 seated with tables
Room 4 – 15 seated with tables
Kitchen: Domestic kitchen facilities assessable from room 2, tea and coffee facilities assessable from rooms 3 & 4 are available.

(restrictions apply)
Rooms are suitable for

Meetings
Classes
Small seminars
Finishing Times

All functions must be completed by:

Monday - Thursday - 10pm sharp
Friday - Saturday - 11pm sharp
Sunday - 10pm sharp
Booking Enquiry
Accessibility Features

1 accessible carpark
Steps to enter the building, no wheelchair access.
Access to portable hearing loop on request
To view each of the rooms in the virtual tour, click on the name of the venue at the top left and then choose the required room from the drop down list.
On a desktop or laptop device, the tour will rotate automatically. On a touch screen device, swipe the image to rotate through the view. Use the controls at the bottom of the virtual tour to manually control the tour.