Address

84 Honour Avenue
Wyndham Vale
VIC 3030
Phone

(03) 8742 3688
E-Mail
Website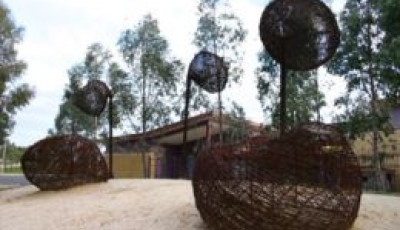 Iramoo Community will be closed to the public as of Thursday 9th July in line with the six-week Metropolitan Melbourne Stay at Home restrictions. Childcare will continue to operate at this stage. Staff are still available to help and support the community. Please call the Centre on 8742 3688 or email admin@iramoocc.com.au if you require any assistance. Please follow our Facebook page to keep up to date with any changes.    
Iramoo Community Centre - COVID 19 Newsletter
Find out more about Iramoo Community Centre
_________________________________________________________________________________________________________________
Iramoo Community Centre provides a range of short courses, community programs and services for people of all ages and abilities, with the intent to build social networks within the Wyndham area. The centre is dedicated to the provision of services that provide benefit to the local community and improve the conditions of community life.
Various rooms and facilities available for hire, including a multi-purpose main hall, meeting and training rooms, spacious kitchen and eating area, and an outdoor barbeque.
Facilities at Centre

Large multipurpose room (seats up to 90 people)
4 meeting rooms (seats up between 12 - 20 people)
Childcare room & outdoor playground
Kitchen and dining area
Outdoor BBQ with seating
Community Garden

Available for hire. (conditions apply)
Centre Programs

3+ Pre-Kinder Group
Occasional Child Care
Playgroup
Children's Holiday Activity Program
Movement to Music
Cook Around the World
Iramoo Quilters
Painting/Drawing Groups
Tai Chi
Craftees Group
Up and Go Kids Cooking
Regular Workshops
Sewing Classes
Book Exchange
Community Kitchen Group
Indigenous Cooking Group
Little Seeds Community Garden Group
Barista Workshop
Cake Decorating
Social Bus Trips
Tax Help
First Aid and CPR
FREE WiFi
Regular user groups

Yoga Moves West
Sunrise Women's Group
Gen U
Wyndham Over 50s Club
Kyo Sa Do Australia
Burmese Communities Playgroup
VICSEG
Customised Training
Wentworth College
Falam Baptist Church
Mountain of Love
Mahamenva Meditation Centre
Goju Ryu Karate Do
Interact Australia
Wyndham Fruit & Vegie Swap
Ashwurki Tiny Tots
Weight Watchers
Wyndham Vale Men's Shed
To view each of the rooms in the virtual tour, click on the name of the venue at the top left and then choose the required room from the drop down list.
On a desktop or laptop device, the tour will rotate automatically. On a touch screen device, swipe the image to rotate through the view. Use the controls at the bottom of the virtual tour to manually control the tour.