Address

84 Honour Avenue
Wyndham Vale
VIC 3024
Phone

(03) 8742 3688
E-Mail
Website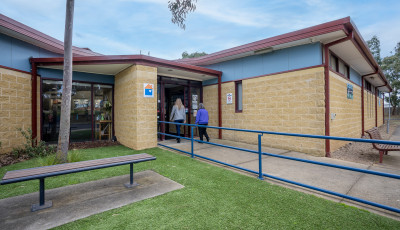 Iramoo Community Centre offers a range of courses, community programs, events and services for people of all ages and abilities, with the intent to build diverse social, recreational, educational and business networks within Wyndham.The Centre is dedicated to the provision of services that provide benefit to the community and improve the conditions of community life.
Iramoo Community Centre is a member of the Association of Neighbourhood Houses Victoria (NHVIC). The facility is owned by Wyndham City Council and is managed by a volunteer Committee of Management.
Iramoo Community Centre has rooms for hire which are suitable for community groups, training, businesses, private functions and parties. For more information on room hire see below.
More Info
Iramoo Community Centre website
Iramoo Community Centre Facebook
Upcoming Events
Programs and Services located at the centre

Community Garden
Playgroup
School Holiday Program
Dance and Fitness Classes
Arts and Crafts
Seniors' groups and activities
Free WI-F
Room Hire

Hall: 100 People

Community Room: includes outdoor play area – capacity 40 to 50 people
Meeting Rooms: Four (4) meeting rooms - capacity 6 to 20 people
Kitchen Area: Community members to come together and cook.
Accessibility, Facilities and Equipment

Fully Equipped Kitchen
Full Disability Access
Baby Change Facilities
Trestle Tables and Chairs
Free Wi-Fi
Community Garden
Carpark
Rooms are suitable for

Community Groups
Businesses
Training
Private Functions
Group Fitness
Make a booking
To view each of the rooms in the virtual tour, click on the name of the venue at the top left and then choose the required room from the drop down list.
On a desktop or laptop device, the tour will rotate automatically. On a touch screen device, swipe the image to rotate through the view. Use the controls at the bottom of the virtual tour to manually control the tour.