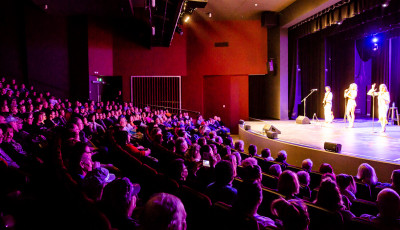 Wyndham Cultural Centre is the premier performing arts theatre and cultural events centre in Melbourne's western suburbs with a capacity of 492 seats.
The theatre holds productions across the year, some bought by the venue and presented in the main theatre season, others presented by commercial producers, local community dance schools and theatre companies.
Venue hire requests can be made completing our online enquiry form.
Upcoming Events
To view each of the rooms in the virtual tour, click on the name of the venue at the top left and then choose the required room from the drop down list.
On a desktop or laptop device, the tour will rotate automatically. On a touch screen device, swipe the image to rotate through the view. Use the controls at the bottom of the virtual tour to manually control the tour.