Address

177 Watton Street
Werribee
VIC 3030
Phone

(03) 8734 6000
E-Mail
Website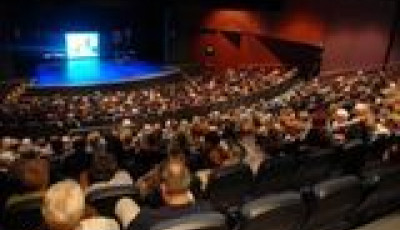 As this region's major performing arts centre, with a capacity of 473 seats, the Wyndham Cultural Centre in Werribee presents State and National professional touring shows in its Main Subscriber Theatre Season each year, and also hosts comedians, children's performers, dance groups, calisthenics clubs, drama, music, schools and community productions in Tattersall's Theatre.
The venue also incorporates two stunning exhibition areas for amateur and professional artists to display their works throughout the year.
Upcoming Events
To view each of the rooms in the virtual tour, click on the name of the venue at the top left and then choose the required room from the drop down list.
On a desktop or laptop device, the tour will rotate automatically. On a touch screen device, swipe the image to rotate through the view. Use the controls at the bottom of the virtual tour to manually control the tour.