Address

Mainview Boulevard Reserve, Truganina, Vic 3029
Phone

9742 0777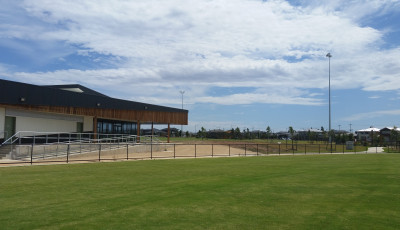 Mainview Boulevard Reserve is a brand new multi-sport facility managed by Wyndham City Council.
This facility is predominantly available for short and long-term use during weekdays between 6am – 4pm.
All facilities provide a modern indoor and outdoor space with state of the art features and are accessible to participants of all ages and abilities.
Facilities Available

Facilities and Equipment:

Fully disability access across a one floor facility,
Fully equipped kitchen,
Fully accessible car parking,
All access toilets

Outdoor Space:

Two ovals (suitable for both Cricket and AFL)

Indoor Space:
Permanent User Groups
Community Based Programs