Address

1-21 Cheetham Street
Point Cook
VIC 3030
Phone

(03) 9395 6399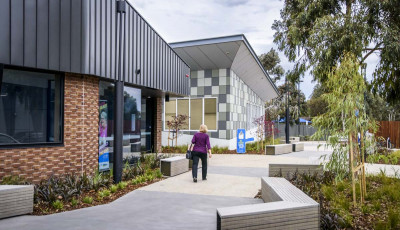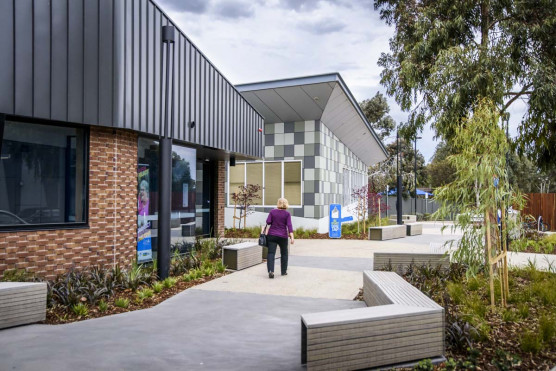 Point Cook Community Learning Centre is open Monday to Friday (10am-5pm)
Subscribe to the Point Cook Community Learning Centre mail list
Conveniently located in the heart of Point Cook Town Centre, Point Cook Community Learning Centre, is a bustling hub of activity offering whole range of services, programs and classes.
The newly renovated centre is home to Point Cook Library which houses an extensive book, magazine and digital collection available with free library membership, along with study rooms, public access computers and a great range of programs for all ages.
The Centre is also a Wyndham City Council Customer Service point, which means that can you can get help with a whole range of Council enquiries face-to-face and close to home.
Equipped with a number of community rooms and spaces, the Centre is also a great place to find local programs, classes and social groups, with everything from dance and craft to language and computer classes.
Additional facilities and services include Maternal and Child Health Services (call 9742 8148  to book an appointment), a Kindergarten and Little Buddies Toy Library.
Upcoming Events
Centre Features

Point Cook Library
Council Customer Service 9am – 5pm
Kindergarten and Playgroups
Maternal and Child Health Services
Free WiFi
Community rooms for hire
Customer Service available between 10am -5pm

At Point Cook Community Learning Centre, you can get help with a range of Council enquiries close to home, Monday – Friday 9am – 5pm:

Make Payments including: rates, additional / optional bins, infringements, homecare accounts and kindergarten fees.
Apply for: kindergarten enrolment, book hard waste collections, pet ownership -  registrations, desexing vouchers, microchipping, new animal tags and change of ownership.
Make Enquiries: raise a customer service request, payment plans and extension of time for infringements, change of address
Accessibility Features

2 x accessible car parks
Counter hearing loop
Community Rooms for Hire

Point Cook Community Learning Centre provides community space, for all community groups and organisations to hire. If you have any ideas for programs or skills to share that would benefit the community, please contact Community Centre staff on 9395 6399.

We encourage local groups, health services practitioners, training organisations, service organisations, support and social groups and those looking for meeting space to consider this centre as an option.
Nordic Walking - Expression of Interest

Taking expression of interest for this unique health craze from Europe that is taking the world by storm!

Already enjoy walking to keep fit? You are going to love Nordic Walking! Easier than regular walking!
 
Engages all muscles from head to toe - a very effective aerobic activity

Join in the fun with local resident Charles Houen

Call or text Bev Morrissey 0417 324 489 or Charles Houen 0403 320 796

Email: tombevm@gmail.com or charles.houen@mac.com
To view each of the rooms in the virtual tour, click on the drop down list at the top left and then choose the required room from the list.
The tour will rotate automatically. Use the controls at the bottom of the virtual tour to manually control the tour.