Welcome to the Bright Futures Program at Wyndham City.
We have introduced a hybrid model of working in which staff are working remotely and on-site intermittently making all practical placements difficult to facilitate. Whilst we are unable to guarantee a placement, where possible we will assess each application on a case-by-case basis and endeavour to accommodate the placement, whether that be online, in the office or a mix of both.
Please visit the relevant links below for updated information on Council's direction to resume services. We apologise for any inconvenience this may cause. 
Should you have any questions, please email employmentpathways@wyndham.vic.gov.au
There's never been a better time to start something more.
You might have heard of us. We are the engine room behind one of Australia's fastest growing regions - a team of over 1500 people all working together to prepare the region to almost double in size by 2040. Every day, we are hard at work designing the precincts, building the infrastructure, developing the policies and delivering the programs that keeps the city humming.
But we can't do it alone.
We have opportunities for local students and residents to join us and explore Wyndham City behind the scenes. This includes student placements, early talent programs and more.
To find out more about the programs part of Bright Futures, scan the QR code or click on the programs links below: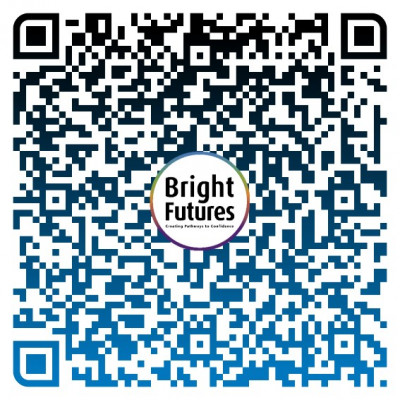 Year 10 Work Experience

We provide five-day placements for Year 10 Work Experience students to explore the world of Wyndham City, in many Council departments from Town Planning to Kindergartens.

To find out more, click here.
Structured Work Placement (Year 11 and 12)

We support Structured workplace learning (SWL) students with the opportunity to integrate on-the-job experience with secondary study by providing placement for a two-week block or one day a week per term. We have also partnered with WynBay Local Learning and Employment Network (LLEN) to create opportunities for structured workplace learning.

To find out more, click here.
Work Integrated Learning (WIL) / Vocational Placement

We offer local students and residents work placement as part of their tertiary studies to use their knowledge in a practical setting. To find out more, click here.
Workplace Immersion Program

A unique program that aims to unlock opportunities for people from all walks of life by providing short-term roles to build confidence, gain work experience and support people transition into the workforce.

To see if you are eligible, click on the following link and book a face to face or phone appointment with Wyndham Jobs Victoria Advocate. Please mention your interest in the Workplace Immersion Program when you meet with the Advocate. 

https://outlook.office365.com/owa/calendar/JobsVictoriaAdvocateService@…

If you have any questions, please email employmentpathways@wyndham.vic.gov.au.