Address

86 Derrimut Road,
Hoppers Crossing
VIC 3029
Phone

(03) 8734 1355
E-Mail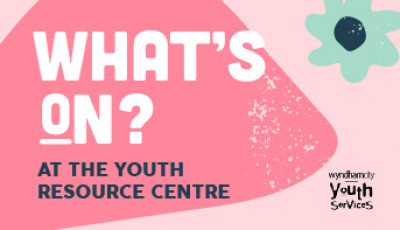 Wyndham City operates in line with all Public Health Orders.  Vaccination status of people aged 18 years and over may be required according to Public Health orders - please check with staff closer to the date.  Masks are required at all indoor public settings for people aged 8 years and over.
Wyndham City's Youth Resource Centre (YRC) is a multi-purpose youth facility for young people aged between 12-25 years old. The YRC offers a range of youth services, information and activities for young people in the Wyndham area.
Operating Hours: 9:00am-6:00pm Monday to Friday (Excluding Public Holidays)
Upcoming Events
Youth Resource Centre Program and Services
Youth Resource Centre Room Hire
To view each of the rooms in the virtual tour, click on the name of the venue at the top left and then choose the required room from the drop down list.
On a desktop or laptop device, the tour will rotate automatically. On a touch screen device, swipe the image to rotate through the view. Use the controls at the bottom of the virtual tour to manually control the tour.