Address

55 - 57 Kookaburra Ave
Werribee
VIC 3030
Phone

(03) 8742 3975
E-Mail
Website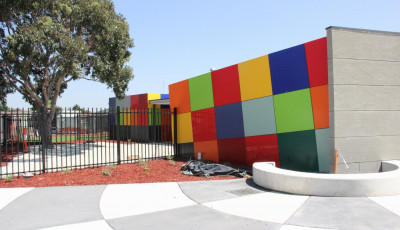 Wyndham Park Community Centre is open Monday to Friday (8.30am - 3.30pm)
Wyndham Park Community Centre exists within the Neighbourhood House Co-ordination Program to encourage and provide individuals and groups within the community of all ages, gender, race and ability to address social justice issues, adult education and enrichment programs, employment opportunities, mutual support, welfare and community well being.
Located within the centre is Heathdale Kindergarten & council Maternal & Child Health services
Upcoming Events
Centre Programs

Werribee Men's Shed, woodwork, metal work, bike repairs gardening and social networking for men contact James 8742-6448
The Kookaburra Girls, Women's Shed Group and social networking for women, contact James 8742-6448
Vasudeva Kriya Yoga, contact Roopa 0411 296-442
Bhartiya Seniors Association, Indian cultural and support group for seniors contact Nirmal 9974-0069
Country Women's Association, contact Nancy 9742-6626
Grace Communion International, church services, contact Associate Pastor Matthew Gudze 8361-8865
Gospel Ministries of God, church services, contact Pastor Richard Mabiala 0452 606-791
Hands of Grace Church, church services, contact Pastor Wilson Senelex 9748-4614
ISIS Primary Care, supported playgroup to assist children's language and literacy, contact Melissa 8734-1400
Mind Australia, Art Group, contact Lee 9397-2709
University of the Third Age (U3A) Ceramics, contact Bryan 0409 073-869
U3A Singing, contact Bryan 0409 073-869
Wyndham Community and Education Centre, English classes, contact Judy 9742-4013
Wyndham Little Buddies Toy Library, contact 9741-1366
Facilities at Centre

Community Rooms
IT Learning Room
Consulting Room
Meeting Rooms
Kitchen

Rooms available for community meetings and programs. Not available for private functions.
To view each of the rooms in the virtual tour, click on the name of the venue at the top left and then choose the required room from the drop down list.
On a desktop or laptop device, the tour will rotate automatically. On a touch screen device, swipe the image to rotate through the view. Use the controls at the bottom of the virtual tour to manually control the tour.