Open Hours: Monday to Friday from 9am-5pm.
Address

86 Manor Lakes Blvd
Manor Lakes
VIC 3030
Phone

(03) 8734 8934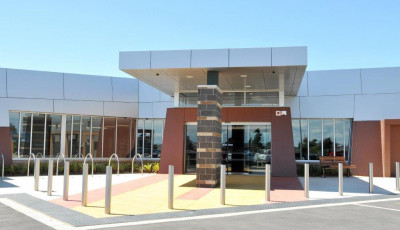 In line with Victoria's Roadmap, Wyndham City is excited to reopen community centres to the public. Please contact your local community centre to be informed of its program times and services delivered. Some restrictions may apply under the Covid-19 guidelines and advice from the Victorian Government Department of Health. For more information on visit Council services and FAQ's.
Manor Lakes Community Learning Centre is not only a hub in the neighbourhood providing affordable activities and programs, it also aims to make council services more accessible and responsive to the community by providing more services closer to where people live.
Manor Lakes Community Learning Centre supports residents, community leaders, associations and groups to run activities, programs and events for the wider neighbourhood to participate in. The centre aims to reflect the aspirations and strengths of the neighbourhood in the Manor Lakes area.
Hireable rooms and spaces are available at Manor Lakes Community Learning Centre, with priority being given to community groups and organisations that meet the aspirations and needs of local communities. If you have a booking enquiry or an idea for a program, please contact our team on (03) 8734 8934 or manorlakesclc@wyndham.vic.gov.au
Submit content for the newsletter
Council Customer Service

At the Manor Lakes Community Learning Centre, we bring Council close to Home. 

Make Council Payments including rates, additional / optional bins, infringements, homecare accounts and kindergarten fees and public liability.
Apply for: kindergarten enrolment, book hard waste collections, pet ownership - registrations, desexing vouchers, new animal tags and change of ownership.
Make Enquiries: raise a customer service request, payment plans and extension of time for infringements, change of address
Programs and Services

Library
Council Customer Service
Foodbank
Mental health support groups
Playgroups
Pram Walking Group
Parenting Group
Activities for people living with a disability
Tutoring classes

Dance and Fitness Classes
Arts and Crafts
Computer classes
Education and training
Youth programs
Seniors groups and activities
Cultural groups
Faith-based groups and services
Public WIFI
Community gatherings aiming to strengthen neighbourhoods
Markets and events and loads more!

Manor Lakes Foodbank

If you need some support, come along to the Foodbank at Manor Lakes Community Learning Centre every Wednesday from 9am-11.30am. The foodbank is run by Newstart Church. For more information visit Manor Lakes Foodbank Facebook page.

Playgroups

Playgroup provides a great play and social opportunity for young children and families to join fun activities which include rhymes, stories and songs and meet other parents in the local area. The playgroup is led by a qualified experienced facilitator and runs on Tuesday afternoons and Friday mornings. To enrol, contact the centre on (03) 8734 8934 or email manorlakesclc@wyndham.vic.gov.au

If you have an idea for a community program, project or event, please contact the Manor Lakes team to discuss.

For the latest information about programs and services, please download the Buzz Newsletter.
Youth Space

Wyndham Youth Services has a youth space at Manor Lakes Community Learning Centre, providing young people with weekly after school programs, support services such as counselling, excursions, events, and free internet. Young people aged 12 to 25 years are also able to drop in anytime during operating hours and speak with a qualified youth worker.
Community Rooms for Hire

Manor Lakes Community Learning Centre offers a range of spaces for hire, including large community rooms, meeting spaces and a kitchen. Rooms are suitable for meetings, exhibitions, recreational programs, training and seminars, functions and consultations.

Due to high demand, there is limited availability and priority of the use of space will be given to community groups and organisations that meet the aspirations and needs of local communities.

To enquire about making a booking, contact (03) 8734 8934 or manorlakesclc@wyndham.vic.gov.au

Download Manor Lakes Community Learning Centre factsheet for hiring rates and charges
Accessibility, Facilities and Equipment

Fully equipped kitchen
Tables and chairs available
Outdoor area
Baby Change Facilities
Accessible male and female toilets
Accessible bathrooms with kids change table and shower facilities
Accessible car parking with level entry into centre and book chute
Access to portable hearing loop on request
Public Wi-Fi
Built-in audio-visual equipment in Community Rooms 1 & 3
Private prayer space available on request
E-waste bin now available
To view each of the rooms in the virtual tour, click on the name of the venue at the top left and then choose the required room from the drop down list.
On a desktop or laptop device, the tour will rotate automatically. On a touch screen device, swipe the image to rotate through the view. Use the controls at the bottom of the virtual tour to manually control the tour.