Address

86 Manor Lakes Blvd
Manor Lakes
VIC 3030
Phone

(03) 8734 8934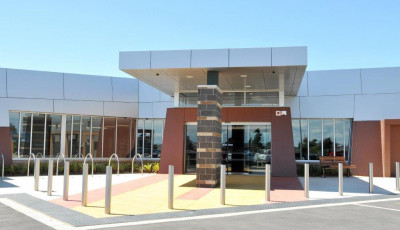 Manor Lakes Community Learning Centre will re-open as of Monday 16 November - (Mon – Fri, 10am-2.30pm)
__________________________________________________
Manor Lakes Community Learning Centre provides community space, for all community groups and organisations to hire. If you have any ideas for programs or skills to share that would benefit the community, please contact Community Centre staff.
We encourage local groups, health services practitioners, training organisations, service organisations, support and social groups and those looking for meeting space to consider this centre as an option.
What's New? 
Looking to build, renovate or improve your property? You can now meet with experts in Town Planning and Building Services.
Running a business? Make an appointment with the Economic Growth team to help start or grow your business, by calling 9742 0788 or emailing business@wyndham.vic.gov.au. They're available every Tuesday from 8am - 12pm.
Youth Space
Wyndham Youth Services have a new youth space at Manor Lakes Community Learning Centre, providing young people with weekly after school programs, support services such as counselling, excursions, events, youth committees and free internet. Young people aged 12 to 25 years are also able to drop in anytime during operating hours and speak with a qualified youth worker.
Subscribe to Manor Lakes Community Learning Centre mailing list
Customer Service available at Manor Lakes Community Learning Centre

Customer Service available at Manor Lakes Community Centre

Make Payments including: rates, additional / optional bins, infringements, homecare accounts and kindergarten fees. Boat ramp tickets are currently unavailable.
Apply for: kindergarten enrolment, book hard waste collections, pet ownership -  registrations, desexing vouchers, microchipping, new animal tags and change of ownership.
Obtain permits for: footpath trading, skip bins, shipping containers, personal training, outdoor burning, public liability
Make Enquiries: raise a customer service request, payment plans and extension of time for infringements, change of address

On Tuesdays 8am - 12pm, you can also:

Get building and planning advice: Meet with experts in Town Planning and Building Services to discuss your renovation, new build or home improvement.
Grow your business: Meet with the Economic Growth team to find out about resources available for small businesses in Wyndham (by appointment)

To make an appointment, call 9742 0788 or email business@wyndham.vic.gov.au
Permanent Activities

Community Centre
Kindergarten
Maternal & Child Health Consulting
Public Internet Access
Youth Lounge & Youth Consulting
Library
3+Activity Groups
Playgroup
Walking Group/Pram Walking Group
Certificate Level Business Courses
Introduction to Computers
Parenting Groups
Dance Classes
Youth Programs and much, much more.
Rooms Available for hire

Community Room 1: 60 seated, 80 standing
Community Room 2: 30 seated, 40 standing
Community Room 3: 30 seated, 40 standing

All 3 rooms can open up to one big hall.

Community Learning Room: 16 Computers
Consulting Room: 4 people

Available for hire (restrictions apply)
Facilities & Equipment

Kitchen: Fully equipped kitchen
Outdoor BBQ area
Full Disability access
Baby Change Facilities
Car park provided
Trestle tables and chairs available
Rooms are suitable for

Meetings
Exhibitions
Recreational programs
Training and Seminars
Functions
Consultations
Finishing Times

All functions must be completed by:

Monday - Thursday - 10pm sharp
Friday - Saturday - 11pm sharp
Sunday - 10pm sharp

Note: set up and pack up times are required to be within starting and finishing times.

 
Make a Booking
Accessibility Features

2 accessible car parks
Level entry into the Centre with automated doors
2 accessible bathrooms (RH)/Shower
Wheelchair accessible reception area
Counter hearing loop
Access to portable hearing loop request
To view each of the rooms in the virtual tour, click on the name of the venue at the top left and then choose the required room from the drop down list.
On a desktop or laptop device, the tour will rotate automatically. On a touch screen device, swipe the image to rotate through the view. Use the controls at the bottom of the virtual tour to manually control the tour.