Address

80 Lonsdale Circuit
Hoppers Crossing
VIC 3029
Phone

9742 0867
E-Mail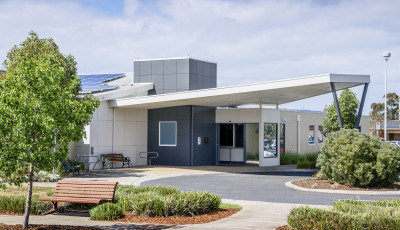 Central Park Community Centre provides community spaces for classes, meetings, Community groups, recreation activities and events, training and seminars, consultations, and exhibitions. Our facility includes 3 activity rooms, kitchens, BBQ area, disabled facilities and a baby change area and an outdoor senior's exercise park.
We encourage local community groups, health services practitioners, training organisations, service organisations, support groups, and social groups and those looking for meeting space to consider this centre as an option.
Central Park Community Centre has multi-functional activity rooms that can be configured to suit all your event requirements.
For more information on our facilities, please contact Wyndham City Community Facilities Officer on 9742 0867.
We welcome you to take a virtual tour shown below.
Rooms Available for hire

he Centre features three large activity/meeting rooms with each room accommodating 75 people.

Bi-fold doors allow rooms to be hired individually or jointly enabling seating for up to 225 people.

Activity Room 1 – 75 max people
Activity Room 2 – 75 max people
Activity Room 3 – 75 max people
2 Activity Rooms combined – 150 max people
3 Activity Rooms combined – 225 max people

Available for hire (restrictions apply)
Facilities & Equipment

Off street parking
Disability access
Baby change area
Trestle tables and chairs
Outdoor entertaining and BBQ area
Adjacent parkland and playground
Two rooms with domestic kitchen facilities
One room with tea and coffee making facilities
Rooms are suitable for

Dancing
Meetings
Exhibitions
Exercise classes
Seminars
Small groups
Booking Enquiry
Accessibility Features

3 accessible carparks
Level entry into the Centre with automated doors
1 accessible bathroom (LH)
Access to portable hearing loop on request
To view each of the rooms in the virtual tour, click on the name of the venue at the top left and then choose the required room from the drop down list.
On a desktop or laptop device, the tour will rotate automatically. On a touch screen device, swipe the image to rotate through the view. Use the controls at the bottom of the virtual tour to manually control the tour.