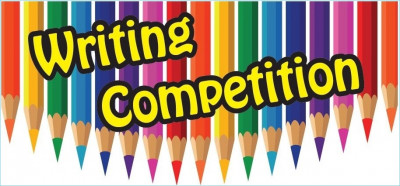 Imagination Creation Young Writers competition is for young writers all over Australia!
Story & Poetry sections
10 years & under
First Prize $100
Second Prize $50
11 - 14 years
First Prize $120
Second Prize $60
15 - 18 years
First Prize $150
Second Prize $75
Wyndham Local Awards: Prizes of $50 chosen from Wyndham residents' entries
Sherryl Clark Award:  Chosen from all entries, by judges discretion. $100
Competition opens 1 March 2019 and closes 31 May 2019
Imagination Creation Young Writers Group at Werribee Library

Do you love to get creative with words? Join the Imagination Creation Young Writers. 

Share inspiration and creativity with other young writers in a relaxed, social environment and get writing tips from published author Margaret Campbell. The group meets at Werribee Library from 4:30pm to 5:30pm.
2018 Imagination Creation Competition Results

Congratulations to all the winners of the 2018 Imagination Creation writing competition!

Download a copy of the anthology to read the winning stories and poetry from young writers in Wyndham and around the world.
Guidelines for Entry

Stories, poems and illustrations must be the author's original work and unpublished at the time of entry.
Stories and poems can be on any topic.
Suggested word length:

15-18 – up to 2000 words
11-14 – up to 1500 words
10 & under – up to 1000 words

Entries may be typed or clearly written on A4 paper.
Entries may be submitted online here or delivered to any branch of Wyndham City Libraries
Names should appear on entry forms only. No names to appear on entries.
Entries will not be returned.
Winners only will be notified.
Multiple entries will be accepted.
Results will be published on the Libraries website at www.wyndham.vic.gov.au/services/libraries
Registration Form
Privacy Statement
Personal information collected here will be stored by Wyndham City Council and used only for the purposes of the Imagination Creation Writing Competition, awards night and anthology publication. Information will not be disclosed to a third party.