Address

260-280 Hogans Rd,
Hoppers Crossing
VIC 3029
Phone

(03) 8742 8000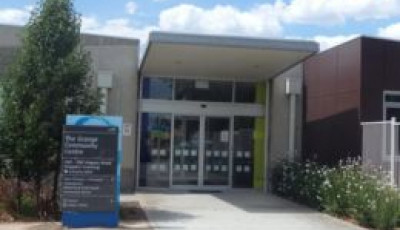 The Grange Community Centre offers a range of diverse programs to the wider community.  We pride ourselves on being a friendly and welcoming community centre.  Our Vision, "Your community, where everyone matters" – influences the planning of our programs in order to engage our community.
The centre is managed by a volunteer committee of management; we encourage positive community participation in the planning and operation of the community centre.  
An extension to the centre is underway.  To find out more visit The Grange Community Centre project page. 
Facilities at Centre

Meeting Room
Community rooms available for ongoing bookings
Kitchen

Please note hire is not available for party functions .
Permanent Services

Community Centre
Kindergarten
Maternal and Child Health Service
Centre Programs

3+ Activity Group
School Holiday Program
Before School Care
After School Care
Playgroup
Occasional Care
Adult Education
Walking Group
Senior's Activities
Support Groups
Fitness & Weight Loss
Workshops, Community Events, Morning Melodies, Seniors Lunch
To view each of the rooms in the virtual tour, click on the name of the venue at the top left and then choose the required room from the drop down list.
On a desktop or laptop device, the tour will rotate automatically. On a touch screen device, swipe the image to rotate through the view. Use the controls at the bottom of the virtual tour to manually control the tour.