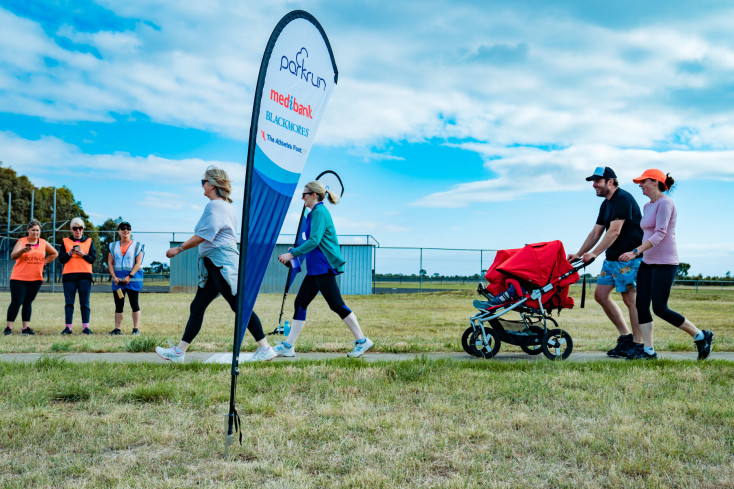 Walk, jog or run 5km! parkrun is a free weekly timed community 5km event every Saturday at 8am organised by volunteers.
You don't have to be fit or fast, there is always a 'tail walker' who finishes last and encourages those who are near them. Under 11s are able to complete the distance but must be within arms reach of a responsible adult at all times.
parkrun is about having a go, and completing it in your own time – speed does not matter. parkrun is about building a supportive community to help others be active. As the event is organised by volunteers why not consider helping out? Each volunteer role is simple and you will be shown what to do.
Please arrive at least 10 minutes early to listen to the event briefing and follow all up-to-date Covid government guidelines. Participants need to register at https://www.parkrun.com.au/register/ then print out their unique athlete barcode and bring it along on the day – this is important, as without a paper barcode your result cannot be registered.
For information about parkrun at Wyndham Vale: https://www.parkrun.com.au/wyndhamvale/
As parkrun happens across the world you can explore a little bit further across Victoria, Australia and more, to find out more please go to: https://www.parkrun.com.au/
For 4 to 14 year olds there is a 2km junior parkrun. Children can walk, jog, skip and run their way around and parents can accompany them to help them along. The closest junior parkrun to Wyndham is at Eynesbury on Sundays at 8am. Many children find 2km achievable and rewarding: https://www.parkrun.com.au/eynesburyheritagetrail-juniors/
Date and time

weekly on Saturday
Online

No
Location

Presidents Park, McGrath Road, Wyndham Vale, Vic, 3024
Organiser

Wyndham Vale parkrun
Contact
Cost

Free