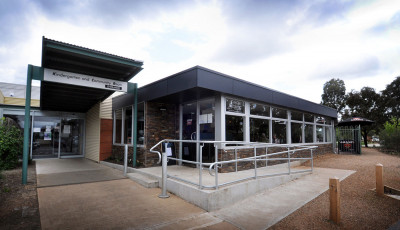 As of Thursday, 19 March, all community programs will be postponed until further notice. This includes playgroup, book club, all craft and social groups, support groups and room hiring for all religious and other community groups.
Please note, Before and After School Care, Kindergarten, Childcare and MCH will continue to operate at this stage.
For more information: www.wyndham.vic.gov.au/covid19
_______________________________________________________________________________________________________
Quantin Binnah Community Centre offers a wide range of activities and services for all ages in a friendly and welcoming environment that encourages community spirit to grow and be nurtured.
Permanent Services

Childcare
Before school, after school and vacation care
Kindergarten, including 3 year old kindergarten
Activity groups
Playgroups
Maternal & child health
Adult community education
Further education programs
Cafe QB
Centre Programs

The Centre offers a small  range of adult courses such as Yoga and Belly Dancing.

Quantin Binnah is fortunate enough to have a valuable community resource in Café QB.  Located at the front of the community centre, Café QB offers a welcoming space for local residents and families of QB with a place to eat for breakfast and lunch or for a special event catering.  Speak to Kim, our Chef at Café QB for further details - 9742 5040.

For further updates and menus, please refer to our website www.qbcc.org.au
Facilities at Centre

Hall and smaller rooms
Kitchen

Available for hire (restrictions apply)
To view each of the rooms in the virtual tour, click on the name of the venue at the top left and then choose the required room from the drop down list.
On a desktop or laptop device, the tour will rotate automatically. On a touch screen device, swipe the image to rotate through the view. Use the controls at the bottom of the virtual tour to manually control the tour.