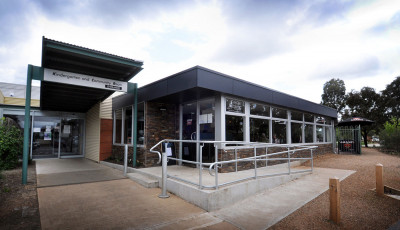 Quantin Binnah Community Centre is open Monday to Friday (8.30am - 6pm)
Quantin Binnah Community Centre Inc. is a not-for-profit centre that offers a variety of services and programs to local residents and the community.
These include Binnah Bugs Playgroup, Little Kinda, Kindergarten, Long Day Care, Before School Care, After School Care, Vacation Care, Adult Community and Further Education, Community Development, Maternal and Child Health and Cafe QB.
Quantin Binnah Community Centre Website
To view each of the rooms in the virtual tour, click on the name of the venue at the top left and then choose the required room from the drop down list.
On a desktop or laptop device, the tour will rotate automatically. On a touch screen device, swipe the image to rotate through the view. Use the controls at the bottom of the virtual tour to manually control the tour.