The Wyndham Youth Civic Participation Project is for people aged 18 – 25 with an interest in how the country is governed.
The project is for Wyndham's aspiring lawyers, policy makers and community leaders who would like to see behind the curtain of Local, State and Federal politics and government.
Participants will have to opportunity to speak with Councillors, senior public servants, and council staff members, about their responsibilities in government.
Along with completing the program with like-minded young people, participants will visit Wyndham City Council, spend a day at Parliament House Victoria and travel to Canberra for a 4 day tour, visiting Parliament House, Museum of Australian Democracy, High Court of Australia and the Australian War Museum.
Congratulations to this years Youth Civic Participation Project Young People.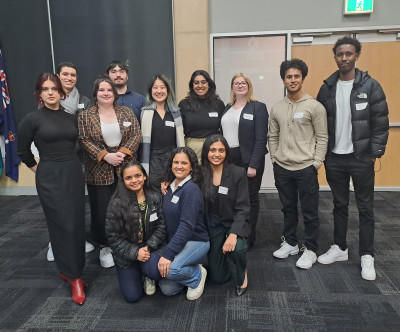 Jason, Ashish, Bethany,  Meghana, Khushi, Shuaib, Shuobing, Karlee, Nordin, Tanya, Fynn and Sanya.