Welcome to WYNnovation! Unlike any other conference or event you've attended before WYNnovation aims to excite and inspire businesses to think outside the box and look at how things can be done differently.
Comprising three separate events, WYNnovation includes a half day summit, a masterclass and a luncheon which together include an impressive list of speakers.
Make the most of your WYNnovation experience by attending one or all three scheduled events below.
WYNnovation Events:
WYNnovation Summit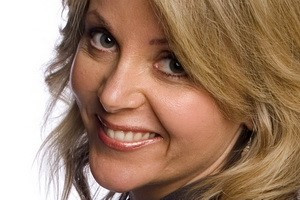 Tuesday 27 February 2018
Registration: 8:15am
Summit commences: 9am
Conclusion: 2pm
The Theatre, Werribee Park Mansion Hotel and Spa, K Road, Werribee South
Cost: FREE 
Includes morning tea & lunch.
Hosted by Beverley O'Connor
Melbourne Journalist & Broadcaster
Guest Speakers

Michelle Gallaher

The Social Science & 2017 Telstra Victorian Business Women of the Year

Michelle is a 25 year veteran of the Australian lifesciences and health sector having held a number of leadership roles in public and private organisations initially as an allied healthcare provider and until recently as Chief Executive Officer of the peak body for biotechnology in Victoria – the BioMelbourne Network – representing and advocating on behalf of the $62bn industry sector.

Michelle moved from biotech advocacy to entrepreneur in 2014, founding a specialist digital marketing communications agency that is focussed on the science, health and technology sector - The Social Science - whilst at the same time co-founding Australia's leading women in science advocacy group, Women in STEMM (Science, Technology, Engineering, Maths and Medicine) Australia.  

She is a sought after speaker, author, advisor mentor and influencer, assisting organisations and individuals to understand and engage in the 'how to' of digital marketing and social media platforms in shaping the healthcare experience for patients, healthcare providers and for the developers of new medicines and technologies.

Michelle has worked in numerous influencing and executive management roles, shaping legislation, regulation, market access, government policies and programs, as well as stimulating funding support for biotech, medical research and quality health services. 

She has held and continues to hold leadership roles in the Australian lifescience and research industry, in universities, private and public companies as a non executive director, serving on various government and university advisory committees on innovation, lifesciences and health. Michelle is a globally recognised champion of STEMM gender equality and diversity as well as the advancement of clinical trials in Australia.

Michelle holds a Bachelor of Applied Science and post graduate qualifications in business and marketing.  She is a Graduate of the Australian Institute of Company Directors and a Fellow of the Australian Institute of Management.

Professor Hugh Bradlow

President, Australian Academy of Technology and Engineering

Chief Scientist, Chief Technology Officer & Head of Innovation at Telstra

Managing Director of Telstra Research Labratories

Professor Hugh S. Bradlow is President of the Australian Academy of Technology and Engineering, a body which elects the best minds in technology to its fellowship and then commits them to developing strategies which will turn Australia into a World leading technology economy.

With a 22 year career at Telstra Corporation, he is the Chief Scientist (in which role he acted as a 'forward scout' looking at the longer term technology directions and technology disruption that will impact Telstra  and it's customers, Chief Technology Officer and Head of Innovation at Telstra, and Managing Director of Telstra Research Laboratories.

Before joining Telstra in September 1995, Professor Bradlow was Professor of Computer Engineering at the University of Wollongong in Australia and Professor of Electrical Engineering at the University of Cape Town.

Professor Bradlow is a graduate in electrical engineering from the University of Cape Town in 1973 and received the D.Phil. degree for research in experimental nuclear physics from the University of Oxford.

He is an Emeritus Professor of the University of Wollongong, a professorial Fellow of the University of Melbourne, and a recipient of a Centenary Medal for the Commonwealth of Australia.

Hugh has been a company director for a number of innovation based entities, including Silicon Quantum Computing Pty Ltd, Allen & Buckeridge, Seed Stage Ventures Board of Directors and Telstra R&D Management Pty Ltd.

He is globally recognised as a thought leader in telecommunications and was elected as the join 2009 Australian telecommunications Ambassador of the Year, named by Global Telecom Business as one of the most 100 most influential telecommunications executives in the world and Smart Company designated him as one of the 12 most influential people in Australian ICT.

During his career at Telstra he has given over 400 presentations, being in high demand as a speaker on technology topics and innovation. His insights into the future are based on applying a deep understanding of emerging technologies to thought experiments about how consumers and businesses will use these technologies once they become mainstream.

Gus Balbontin

Former Executive Director and CTO of Lonely Planet

Current owner of Roshambo

Entrepreneur in Residence at Victoria University

Raised in the Argentinean Patagonia, Gus knew from the age of eight that he was going to travel the world event though he did not know how to make that dream a reality.

Gus earned a travel scholarship at 17 that lead him to the other side of the World in Byron Bay over the course of a year. When he returned home and carrying on his mission to travel, with only a small backpack and a youthful lust for adventure Gus journeyed 40,000kms through South America without spending a cent. Meeting other travellers along the way he discussed amazing journeys and travel guidebook improvements he would share with anyone that would listen.

Eventually, he returned to Australia working in various jobs when he stumbled upon an opportunity for a travel company and he was fated to apply. His lack of experience was no deterrent and against the odds he secured a designer role at Lonely Planet. As far as Gus was concerned, he has landed his dream job, but it was just the beginning.

Fast forward to 2014, Gus completed an MBA, had spent countless house on planes, progressed through a number of different roles within Lonely Planet and eventually lead the company globally. The company went from books dominating the world of travel information to the internet and a mobile revolution few saw coming.

Gus is a big thinker who doesn't let 'life's hurdles' get in the way of big solutions. His knowledge and expertise in transformation and digital innovation is genuinely impressive, as he teaches his audience how to navigate the struggles and successes that even great brands in the world experience.

Special Guest

Cal Wilson

Comedian

Cal Wilson came across the Tasman in 2003 and has gone on to become one of our most popular comedians, a perennial favourite on shows such as 'Spicks and Specks', 'Good News Week' and 'Thank God You're Here'.

Her comedy career started back in New Zealand in 1990 where she was a founding member of the Court Jesters improv group, and was part of the NZ team that won the World Theatresports title in Los Angeles in 1994.

In 1997, she received the inaugural 'Billy T Award', New Zealand's most prestigious comedy award recognising comedians with outstanding potential, and was judged best comedian 2000 by Metro Magazine. However, like all great New Zealand talent, Australia has claimed her as it's own and Cal has made Melbourne her home for the past 10 years.

Her live performances demonstrate her enormous talent as a stand-up comedian. Her festival shows play to sold out houses, and garner rave reviews. Cal has appeared three times at the prestigious and invitation only Montreal Just for Laughs festival and has performed twice in her own shoes at the Edinburgh Festival Fringe.

If television and live performance wasn't enough, Cal is also an experienced radio host, co-hosting Nova's national drive show 'The wrong way home' with Akmal in 2007 & 2008 and co-hosted mornings on Nova in 2009.

In 2013 Cal was seen on Australian TV screens as a team captain each week on SlideShow, Channel Seven's smash hit spontaneous entertainment show and in 2016 starred as an ensemble cast member of the Australian version of the world wide hit show 'Whose Line Is It Anyway'.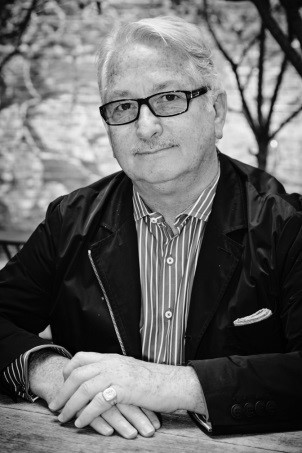 WYNnovation Masterclass
Thursday 1 March 2018
8.30am - 11.30am
Wyndham Civic Centre, 45 Princes Highway Werribee
Cost: FREE
Includes refreshments
Facilitator - Dr Michael Hewitt-Gleeson
The School of Thinking
Dr Michael Hewitt-Gleeson holds the world's first Doctorate of Lateral Thinking and is acknowledged as a world authority on lateral thinking. 38 years ago he was co-founder of the School of Thinking with Edward de Bono in New York where they designed the Six Thinking Hats. The United States government has described Michael as "a national asset".  He is the author of 13 books on lateral thinking one of which was featured as a cover story in 1984 on all global editions of Readers Digest with a readership of 68 million readers in 70 countries and published in 21 languages. Today, Michael is still Principal of the school which has now given over half a billion lessons around the world. Michael is known as "the father of x10 thinking" and his x10 strategies have been used by leaders like Jack Welch of General Electric and Larry Page of Google and by organisations like the United Nations, IBM, and GE the US to SEEK, REECE, Cabrini and Bendigo Bank in Australia.
WYNnovation Luncheon
Tuesday 6 March 2018
12noon - 2:30pm
Shadowfax Winery
Cost: TBC
Please note the luncheon is the only WYNnovation event which incurs a cost to attend.
Further details to follow and ticket sales to commence shortly.
Get Involved
Please register by emailing wynnovation@wyndham.vic.gov.au
Including:
Your name
Your business name
Any dietary requirements
Whether you are attending the SUMMIT & MASTERCLASS or just the SUMMIT only
Sponsors
Proudly supported by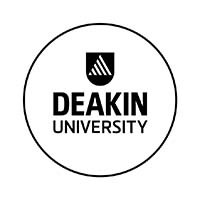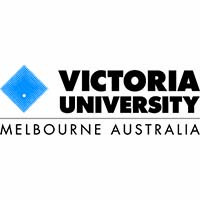 Deakin University
Victoria University
More Information 
Wyndham City Economic Growth Team
Phone: 8734 5416
Email: wynnovation@wyndham.vic.gov.au