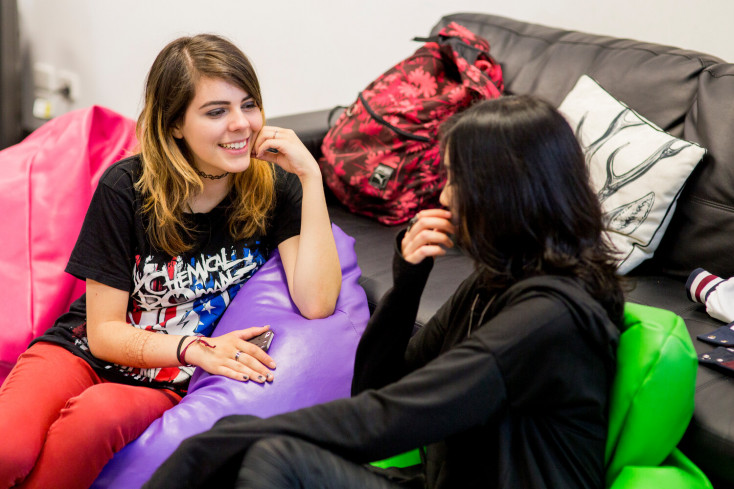 Wyndham City Youth Services is excited to be hosting an awesome Holiday Action program for the January 2023 school holidays.
This is a great opportunity for young people to try an activity that they might not have done before. Emphasis is placed on fun and having a go. Young people can participate in leisure and recreational activities in an environment which is safe, supportive and lots of fun
NOTE: Enrolments open 5pm, Friday 16 December and the registration form will be available to download from that date.
Activity Information
SNACKS & LUNCH ARE PROVIDED ON ALL YRC DAYS!! All centre based days $9
WEEK 1
Day and date

Activity

Time

Info

Monday

16th Jan

Adventure Park

10-5

Summer fun Day at adventure park

Drop off and pick up at the YRC

BYO money for lunch

$15 / $11 concession

Tuesday

17th Jan

Amazing Race

11am - 3 pm YP

Team up and race to beat the clues

@YRC

Lunch will be provided

Wednesday

18th Jan

Outdoor pool day

11-3

Chill by the pool and play some fun games if you want to

Pick up and Drop off at Werribee outdoor pool  

$15 / $11 concession

Thursday

19th Jan

Trampoline park

 TBC

Come jump, dunk and play at the trampoline park

Drop off and pick up at YRC

Food will be provided before we leave

$15 / $11 concession

 Friday

20th Jan

Outdoor Movie night

5pm - 9pm

Come spend the evening hanging with mates watching a movie enjoying popcorn and dinner

@ YRC Food will be provided
WEEK 2
Day and date

Activity

Time

Info

Monday

23rd Jan

Laser Tag

11 - 3

Come team up and shoot each other at our DIY Laser Tag

@ YRC

Food will be provided

Tuesday

24th Jan

Gumbuya World

 TBC

Drop off and pick at YRC

BYO food & Money for food

$15 / $11 concession

Wednesday

25th Jan 

Beach day

10 - 3.30

Have a relaxing summer day by the beach

Drop off and pick at YRC

BYO food & Money for food

$15 / $11 concession

Thursday

26th Jan

Public holiday

 

 

Friday

27th Jan

Zoo day

11am – 3pm

Enjoy the summer day with the animals

Meet at Werribee Zoo

BYO Food or money for lunch

$15 / $11 concession
You can email any Holiday Action queries to holidayactionenquiries@wyndham.vic.gov.au
ENROLMENTS OPEN Friday 16th December 2022
Important information
Ensure both Holiday activity form and the enrolment forms are completed emailed.
Please allow 48hrs for us to process and respond to your enrolments
There are limited places, and young people will be put on a waiting list if the activities are full
Enrolments are taken on a "first come, first served" basis.
Enrolments will close for week 1 on Thursday the 12th Jan
Enrolments will for week 2 on Thursday the 19th Jan
Enrolments will not be finalised unless payment is received
Reception staff will call you for payment when you enrolment is received and confirmed please allow up to 48hrs.
If you would like to cancel a day, please cancel within 48 hours to receive a credit note, this will allow tie to fill the space with the young people on the wait lists
Excursions may be altered at late notice due to external factors. Wyndham City Youth Services reser4ves the right to make these changes without notice.
There is no tolerance to bullying 
Applications are to be emailed or presented at the youth recourse centre
There is a Shuttle Service available for young people, if this is of interest, please contact the Program Coordinator.
Date and time

-
Online

No
Location

86 Derrimut Road,
Hoppers Crossing
VIC 3029
Organiser

Wyndham City Youth Services
Contact
Cost

Costs may occur