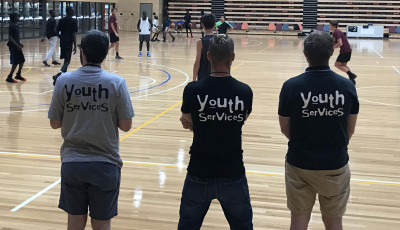 Youth Services is seeking residents feedback on the Youth Plan 2018 - 2021.
The Youth Plan aims to identify the hopes, aspirations, and challenges affecting young people and their families across the community, and provide actions to meet the needs of young people and their families within Wyndham.
The plan with also be guided by Wyndham 2040 Vision "A Place for People",  the 2018 - 2021 City Plan &  the Life Course Framework that is currently being developed as part of the Community Support Unit.
Consultation closes 5pm, Thursday 31 August 2017.
For more information, please contact the Children and Youth Planning Officer on 8734 5422 or edna.dasilva@wyndham.vic.gov.au
Privacy Statement:
This survey is being administered by Wyndham City Council using a survey system provided by a third party
Any personal information you submit as part of this survey will be stored and processed by SurveyMonkey on our behalf, in accordance with its Privacy Policy at www.surveymonkey.com/privacypolicy.aspx.
Survey responses will be held by Council and may be needed for input into Executive and Council reports; in which case, your answers will be de-identified. If you have any questions regarding the above Privacy Statement, please contact Council's Privacy Officer.