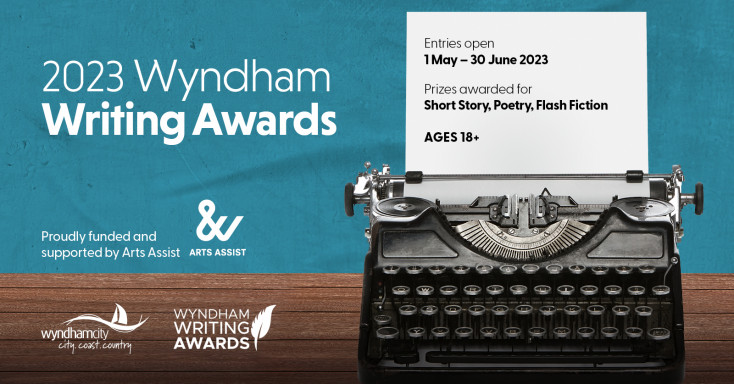 Are you interested in writing short stories? Do you want to gain confidence as a writer?  Whether you want to write for fun, for your family, or for the mass market, this workshop will get you started. Join Australian author and creative writing teacher, Dr Lucia Nardo to learn the basics of short story writing: craft your story with an understanding story structure, character and setting. Work with plot development, as well as editing to tighten your story. You will be offered ideas and lots of encouragement.  
This workshop is suitable for absolute beginners or those with some writing experience. 
Wyndham Writing Awards 2023 is proudly funded and supported by Arts Assist.
Bookings required
This Library program/event is being administered by Wyndham City Council using an event booking platform provided by a third party, EventBrite. Any personal information you submit when registering will be stored and processed by EventBrite in accordance with its Privacy Policy. Please note that EventBrite is a US based organisation, and your data will be held in US servers located outside of Australia. By registering for the program/event, you are agreeing to EventBrite's Privacy Policy.
Date and time
Online

No
Location

1/101 Overton Rd
Williams Landing
VIC 3027
Organiser

Wyndham City Libraries
Contact

8734 8999
Cost

FREE