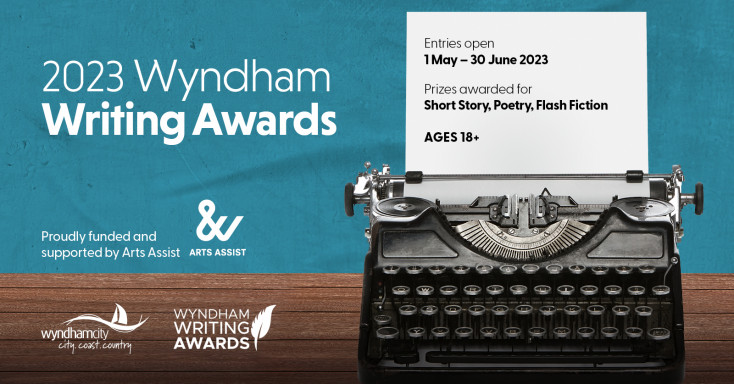 Dr Chris Ringrose understands how poetry works and how to help you build the skills you need to create memorable poems regardless of their theme or length.  Learn what makes engaging poetry and extend your understanding and passion to build confidence and expertise. 
Learn the practice of regular poetry journalling, drawing on things heard, overheard, seen, remembered and shared. In a journal, you start small by attending to the sound and images of two lines or even a single line before going on to build these into a weekly poem. One year's journalling results in a collection of your poems, which you can publish online or in print. In the workshop itself, we will write short pieces drawing on some of the hundreds of 'prompts' that can stir our poetic imagination, then share ways in which these 'seed' lines can be grown into a structured poem. 
Wyndham Writing Awards 2023 is proudly funded and supported by Arts Assist.
Bookings required
This Library program/event is being administered by Wyndham City Council using an event booking platform provided by a third party, EventBrite. Any personal information you submit when registering will be stored and processed by EventBrite in accordance with its Privacy Policy. Please note that EventBrite is a US based organisation, and your data will be held in US servers located outside of Australia. By registering for the program/event, you are agreeing to EventBrite's Privacy Policy.
Date and time
Online

No
Location

150 Sunset Views Boulevard
Tarneit
VIC 3029
Organiser

Wyndham City Libraries
Contact

8734 8999
Cost

FREE