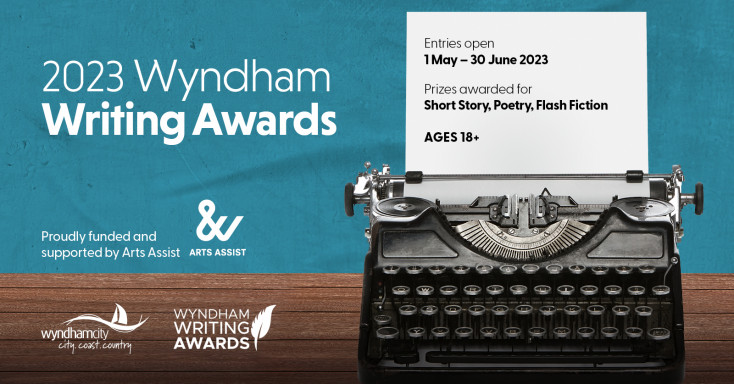 Like lightning strikes, flash fiction stories can be over in an instant. These bite-sized stories take a lot of technique, skill, and precise word choice to conquer!
Join Eliza Henry-Jones, Australian author, and creative writing teacher, as she explores the techniques of delivering a complete narrative, with plot, characters, and setting, in a very short creative flash piece.
Wyndham Writing Awards 2023 is proudly funded and supported by Arts Assist.
Bookings required
This Library program/event is being administered by Wyndham City Council using an event booking platform provided by a third party, EventBrite. Any personal information you submit when registering will be stored and processed by EventBrite in accordance with its Privacy Policy. Please note that EventBrite is a US based organisation, and your data will be held in US servers located outside of Australia. By registering for the program/event, you are agreeing to EventBrite's Privacy Policy.
Date and time
Online

No
Location

1-21 Cheetham Street
Point Cook
VIC 3030
Organiser

Wyndham City Libraries
Contact

8734 8999
Cost

FREE