Date
Time
Location

86 Derrimut Road,
Hoppers Crossing
VIC 3029
Organiser

Wyndham City Youth Services
Contact

8734 1355
Cost

Various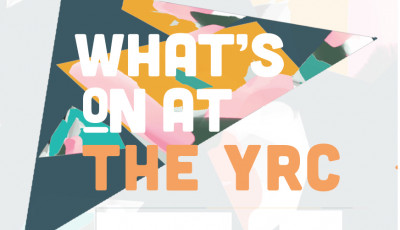 It is with great regret that Wyndham City Council is cancelling all council-run events, activities or programs that are organised for the general public until further notice due to the evolving impact of COVID-19.
While it is a very difficult decision to make, the health and safety of our community and staff must take precedence. This decision is consistent with actions taken at a State level to cancel large gatherings or run events without spectators.
We thank you for your understanding. Refunds or, where applicable, credits will be available for ticketed events. Information regarding refunds will be posted on event websites in the coming days.
If you suspect that you or a family member has COVID-19 you should call (not visit) your GP or ring the national COVID-19 Information Hotline on 1800 020 080.
For the most current information, resources and advice please visit The Department of Health and Human Services website, https://www.dhhs.vic.gov.au/coronavirus
_____________________________________________________________________________________________________________
The Youth Resource Centre is located at 86 Derrimut Rd, Hoppers Crossing (Opposite AquaPulse) and is open weekdays 9am - 6pm (Excluding public holidays).
You can drop in anytime from 9am – 6pm on weekdays to speak with a youth worker.  
Programs include weekly after-school programs, support programs, excursions, holiday programs, events, youth committees &  counselling
There is also a range of facilities available for young people to use, including a free internet café and printing, meeting rooms and activity spaces, industrial kitchen, pool table and table tennis, and a band rehearsal room with equipment hire.
Girls Night

Mondays (3 February - 6 April, 4pm - 6pm)

A girls only program with centre-based activities and excursions.

The program is a great opportunity to try something different, chill out, have a bite to eat and meet some new friends. For girls aged 12-17 years.

For further information contact Tanya Whitmore - Youth Services on 8734 1355

 
Guys Night

Wednesdays (5 February to 8 April, 4pm - 6pm)

A guys only program with centre-based activities and excursions. 

The program is a great opportunity to try something different, chill out, have a bite to eat and meet some new friends. For guys aged 12-17 years.

For further details contact Nunzio Giunta - Youth Development Officer on 8734 1355 or email nunzio.guinta@wyndham.vic.gov.au.

 
Urban

Thursdays (6 February to 9 April, 5pm - 8pm)

The Urban Program runs every Thursday during the school term from the second week.

Kick back, create great art, hang with your friends and enjoy a snack.

It's free for young people aged 15-25 years.

For details contact Jamie Cooke - Youth Development Officer on 8734 1355 or email jamie.cooke@wyndham.vic.gov.au.
Bump, Baby and Beyond

Wednesdays, 11am - 1pm

The Bump, Baby & Beyond Program is a FREE service (small fee for some excursions) that is offered to pregnant and/or parenting young females up to the age of 25 years who live, work or study in Wyndham City.

We provide support to pregnant and parenting women with the opportunity for personal development, social support and participation in recreational activities.

You are welcome to attend with or without your child/ren.

Need Transport To and From Program?

We offer FREE transport to program participants who do not have access to private or public transport.

Transport must be booked by 12pm the day before program, by calling Youth Services on 8734 1355.  Young Mums up to 25 years old.

You can be pregnant or parenting and your kids don't need to come to program to come along, if you like some time out!

 
Q Program

The Q program is for young people aged up to 25 years who might be gay, lesbian, bisexual, trans, intersex, pan sexual, questioning (gender and/or sexuality) or straight.

Youth Services - Tanya
Ph. 8734 1355
Email: youthinwyndham@wyndham.vic.gov.au
1eight2five

Are you aged between 18-25 years of age?  Would you like to meet other young people and be part of fun activities?  Do you sometimes find it hard to get out and meet other young people?  We're running a range of activities for young people with a range of abilities.

The purpose of the program is to give young people the opportunity to get together in a social setting and meet young people their age whilst enjoying an outing.  Outings include; trips out for dinner and the movies, social get-togethers and more.

Youth Services - Anthony
Ph.  8734 1355
Email:  youthinwyndham@wyndham.vic.gov.au

 
FReeZA Paradox Commitee
Friday Night Events Committee

Join the Friday Night Events (Wyndham Central Youth Committee) and have a say what happens in your community and at our Friday Night Events! 

For ages 12-17 years.

Must apply: Email youthinwyndam@wyndham.vic.gov.au
Youth Forum 2020 - Thursday 19 March (10am to 2pm)

If you are between 12-25 and you live, work, study, or recreate in Wyndham, we want to hear about local issues that are important to you!  Come along and let us know how we can improve Wyndham as a home for young people.

Venue:  Youth Resource Centre - 86 Derrimut Rd, Hoppers Crossing
Tunes at the Werribee Outdoor Pool

Fridays - every fortnight
14 February 2020
28 February 2020
Times: 4pm - 7pm

Right throughout the summer!   Enjoy $5 entry for adults between 4pm-7pm every second Friday at Werribee Outdoor Pool (concession and student price is $4.10).

The Wyndham City Youth Services crew will be bringing the tunes and asking what else you'd like to see happening each fortnight as the weather heats up!

Werribee Outdoor Pool - 220 Watton St, Werribee
Little River Country Fair - Friday 20 March 3pm - 9pm

Little River's Annual Country Fair, a magical day, where you will find entertainment, activities, games, competitions, auction, animal farm, open air market, food and produce stalls, their famous show bag stand and much, much more.
Harmony Day Event

Saturday
21 March
11am - 5pm

Harmony Day - A celebration of cultural diversity.
Come along to this free cultural event featuring performances, music, stall and food!

Wyndham Park - Entry via Wedge Street Piazza, Watton Street