Date
Time
Location

Youth Services @ Tarneit, Tarneit Community Learning Centre, 150 Sunset Views Blvd, Tarneit

Youth Services @ Penrose, Penrose Promenade Community Centre, 83 Penrose Promenade, Tarneit

 
Organiser

Wyndham City Youth Services
Contact

8375 0224
Cost

FREE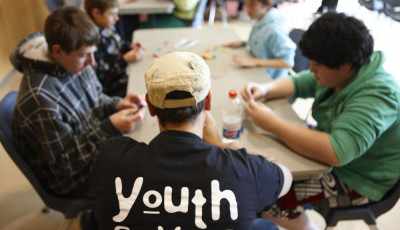 Visit our Youth Services office at the Tarneit Community Learning Centre or Penrose Community Centre.  You'll find our friendly staff, after-school programs, youth committee and support services such as counselling or mentoring.  You can drop in anytime from 9am – 6pm on weekdays at Tarneit CLC to speak with a youth worker.  
Programs include weekly after-school programs, support programs, excursions, holiday programs, events, youth committees, counselling and mentoring.
The Youth Space at Tarneit Community Learning  Centre is open weekdays 9am - 6pm (Excluding public holidays).
Tarneit Drop In - Tuesday's

Come and hang out with friends for fun times, PS4, eat some food and spend some time at our Tuesday Drop-in, Tuesday 23 April - Tuesday 26 June)

Our space is open every week during the school term from 3:30pm to 5:30pm. For ages 12-17 years.
Girls Night @ Penrose Community Centre

A girls only program with centre-based activities and excursions.  

The program is a great opportunity to try something different, chill out, have a bite to eat and meet some new friends.  For young peoples aged 12-17 years.

Welcome Back

2 May
3:30pm - 5:30pm

Get to know each other

Chill Out

9 May
3:30pm - 5:30pm

A time to relax & play some games

Cupcake decorating

16 May
3:30pm - 5:30pm

Get creative in the kitchen & decorate your own cupcakes

Field Trip

23 May
5pm - 8 pm

A field trip around Wyndham

Movie Night In

30 May
3:30pm - 5:30pm

Sit back & relax with some popcorn and the girls for a movie night in

Surprise Excursion

6 June
Times to be advised

Brace yourself for a surprise excursion

Arts & Craft

13 June
3.30pm - 5.30pm

Get creative & paint a masterpiece

Girl Talk

20 June
3:30pm - 5:30pm

Cook up a storm and learn make some tasty snacks that you can make at home for your friends and family.

End of term Party
27 June
3:30pm - 5:30pm
2 weeks off school. Lets Celebrate!
Urban Vibes Program

Hang Out - Dance - Arts and More!

A cultural arts program focusing on music, dance, crafts, food and visual arts for young people aged 12-25 years. We provide a safe space for all young people to chill out and grab a bite to eat.

The program focuses on Music, Sports, Cooking, Arts and Crafts!

Thursday's - 6 April to 25 June (3.30pm to 5.30pm)