Date
Time
Location

Youth Services @ Tarneit, Tarneit Community Learning Centre, 150 Sunset Views Blvd, Tarneit

Youth Services @ Penrose, Penrose Promenade Community Centre, 83 Penrose Promenade, Tarneit

 
Organiser

Wyndham City Youth Services
Contact

8734 0224
Cost

Most programs are FREE - cost for excusions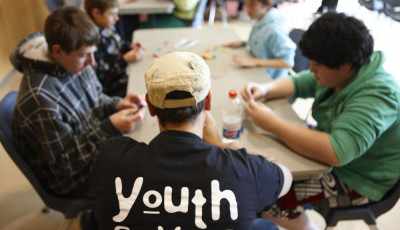 Visit our Youth Services office at the Tarneit Community Learning Centre or Penrose Community Centre. You'll find our friendly staff, after-school programs, youth committee and support services such as counselling or mentoring. You can drop in anytime from 9am – 6pm on weekdays at Tarneit CLC to speak with a youth worker.  
Programs include weekly after-school programs, support programs, excursions, holiday programs, events, youth committees, counselling and mentoring.
The Youth Space at Tarneit Community Learning  Centre is open weekdays 9am - 6pm (Excluding public holidays).
Tarneit Drop In

Come and hang out with friends for fun times.  

Every Tuesday during the school term 3:30pm to 5:30pm. NOTE:  Tuesday 6 November is a Public Holiday - NO PROGRAM

For young people aged 12 to 25 years.
Girls Night

A girls only program with centre-based activities and excursions.  

The program is a great opportunity to try something different, chill out, have a bite to eat and meet some new friends.  

For girls aged 12-17 years.

On every Wednesday (3.30pm to 5.30pm).
Urban Vibes Program

Hang Out - Dance – Explore Cultures - Arts and More!

A cultural program focusing on music, dance, crafts and cooking for young people aged 12 - 25 years. 

We provide a safe space for ALL young people to chill out and grab a bite to eat.

Thursdays, 3.30pm - 5.30pm
The Gamers Den

The Gamers Den is for young people between the ages of 12 to 25 years to participate in playing traditional board games and card games as well as interactive online and console games.

 Focusing on a particular gaming theme each week. During winter we focus on playing inside games and then in summer, we head outdoors for outside sport fun.

Every second Monday at 3.30pm to 5.30pm of the school term

29 October
12 November
26 November
10 December