Date
Time
Location

150 Sunset Views Boulevard
Tarneit
VIC 3029
Organiser

Wyndham City Youth Services
Contact

8734 0224
Cost

Most programs are FREE - cost for excusions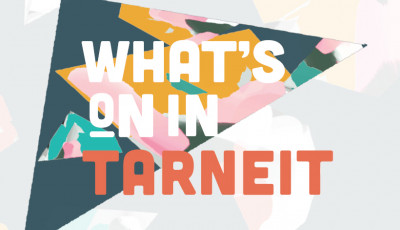 The Tarneit Community Learning Centre has undergone a facelift and renovation!
In term 1, we'll be running Drop In's every night from Tuesday to Friday - 3:30pm to 5:30pm.
Visit our new Youth Services space - you can drop in anytime from 9am – 6pm on weekdays and speak with a youth worker.
Tarneit Community Learning Centre - 150 Sunset Views Blvd, Tarneit.
Workers available from 9am - 6pm
Counselling
Drop-in Centre
Tarneit Community Fair - Saturday 14 March 2020 3pm - 7pm

Saturday
14 March 2020
3pm - 7pm

To celebrate the newly completed renovation of the Youth Space join us for a bite to eat, soak up smooth tunes from local artists and have fun with the kids, with face painting, craft and come and try sports activities. It's also the perfect opportunity to explore the Centre's new spaces, services and community classes.

Enjoy Bollywood dancing, rides, kids craft, food trucks, live tunes and more... To celebrate the new renovations, Tarneit Community Learning Centre will throw open its doors for an afternoon of free family fun!

https://www.wyndham.vic.gov.au/whats-on/tarneit-community-fair