Date
Time
Location

Youth Services @ Point Cook, Level 1 - Building C, Main Street, Point Cook Town Centre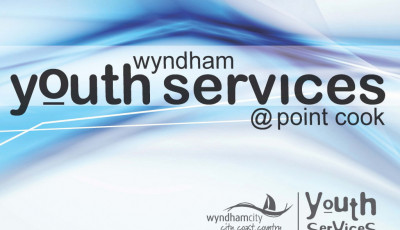 Visit our Youth Services office on Level 1 of Point Cook Town Centre. You'll find our friendly staff, a free internet café, a cool hang out space, after-school programs, youth committee and support services such as counselling or mentoring. You can drop in anytime from 9am – 6pm on weekdays to speak with a youth worker.  
Programs include weekly after-school programs, support programs, excursions, holiday programs, events, youth committees, counselling and mentoring.
The Point Cook Youth Centre is open weekdays 9am - 6pm (Excluding public holidays).
Urban Vibes Program

The Urban Program runs every Monday night during the school term from the second week (Monday 15 October to Monday 17 December, 3.30pm - 5.30pm)

It's free for young people aged 15-25 years.  

Kick back, create great art, hang with your friends and enjoy a snack.
Girls Night

A girls only program with centre-based activities and excursions.

The program is a great opportunity to try something different, chill out, have a bite to eat and meet some new friends.  

For girls aged 12-17 years.

Cha Time
Tuesday
23 October
3:30pm to 5:30pm
Have a great experience trying out cha (bubble tea).
Night Before All Hallows Eve
Tuesday
30 October
3:30pm to 5:30pm
It's the night before Halloween!  Make some fun arts and crafts for you to take home.
Public Holiday
Tuesday
6 November
No Program
No Program
Movie Night and Trivia
Tuesday
13 November
3:30pm to 5:30pm
Watch a latest release DVD and then show your skills at our trivia night.
FIELD TRIP:  Subway
Tuesday
20 November
3:30pm to 5:30pm
Have a fun afternoon out with your friends and enjoy some healthy Subway.
Healthy Fruit Smoothies
Tuesday
27 November
3:30pm to 5:30pm
Learn how to make healthy fruit smoothies, that not only taste great, but are good for you!
High Tea
Tuesday
4 December
3:30pm to 5:30pm
It's all about Earl Grey tea and finger sandwiches at today's High Tea!
Pamper Night
Tuesday
11 December
3:30pm to 5:30pm
Tonight is about giving yourself a lovely relax and pamper.
End of Term Party
Tuesday
18 December
3:30pm to 5:30pm
It's the end of the term and the end of the school year!  Celebrate the holidays with us.
Point Cook Drop In

Come hang out with your mates, eat food, play games and make new friends.

For young people aged 12 to 25 years.

Wednesdays, 3.30pm to 5.30pm
The Gamers Den

The Gamers Den is for young people between the ages of 12 to 25 years to participate in playing traditional board games and card games as well as interactive online and console games.  

Focusing on a particular gaming theme each week.

Fridays, 3.30pm to 5.30pm
Wyndham East Prime Force Youth Committee

Join Prime Force youth committee to be part of organising community events, projects for a better connected Point Cook Community.

Every Thursday during the school term between 4pm - 6pm.
Family Information Session - Tricky Teens

Thursday 8 November (6:30pm - 8:30pm)

Our final Family Information Session for the Year is our biggest yet with Andrew Fuller presenting "Tricky Teens".

For more info visit Tricky Teens.