Date
Time
Location

Youth Services @ Point Cook, Level 1 - Building C, Main Street, Point Cook Town Centre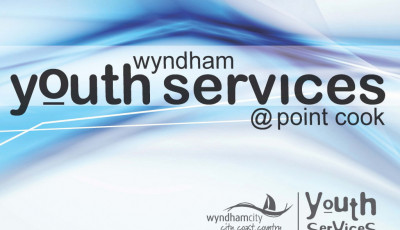 Visit our Youth Services office on Level 1 of Point Cook Town Centre.  You'll find our friendly staff, a free internet café, a cool hang out space, after-school programs, youth committee and support services such as counselling or mentoring.  You can drop in anytime from 9am – 6pm on weekdays to speak with a youth worker.  
Programs include weekly after-school programs, support programs, excursions, holiday programs, events, youth committees, counselling and mentoring.
The Point Cook Youth Centre is open weekdays 9am - 6pm (Excluding public holidays).
Urban Vibes Program

Hang Out - Dance - Arts and More!

A cultural arts program focusing on music, dance, crafts, food and visual arts for young people aged 12-25 years.

Monday's - 24 July to 18 September (3.30pm to 5.30pm)
Girls Night

A girls only program with centre-based activities and excursions.   The program is a great opportunity to try something different, chill out, have a bite to eat and meet some new friends. 

For young peoples aged 12-17 years. (All genders welcome)

Tuesday's - 25 July to 19 September (3.30 to 5.30pm)
Point Cook Drop In

Come and hang out with friends, play pool, table-tennis, PS4, eat some food and spend some time at our Wednesday Drop-in.

Our space is open every week during the school term from 3:30pm to 5:30pm.  For ages 12-17 years.

Wednesday's - 26 July to 20 September (3.30pm to 5.30pm)

For further details contact Jordan Barrow - Youth Development Officer on 8375 2346 or email jordan.barrow@wyndham.vic.gov.
Point Cook Prime Force Youth Committee

Have a say in what's happening for young people in Point Cook.  Are you interested in developing leadership skills? 

Get involved, represent and advocate for young people!  For young people aged 15-25 years.

Thursday's - 27 July to 22 September  (3.30pm to 5.30pm)
The Gamers Den

Kick back and relax with your friends or make some new ones at the Friday night Gamers Den at Point Cook! 

Come and play board games, card games or video games while hanging out and eating food. For young people aged 12-20 years

Friday's - 28 July to 22 September (3.30pm to 5.30pm)
Girls Pamper Night

Friday 21 July
5:30pm - 8:30pm

Treat yourself to a free fun pampering night at Youth Services in Point Cook!  Nail art - cupcakes - music - face masks - make bath bombs and more!
For girls aged 12 - 17 years.