Date
Time
Location

1-21 Cheetham Street
Point Cook
VIC 3030
Location

Youth Services @ Point Cook, Level 1 - Building C, Main Street, Point Cook Town Centre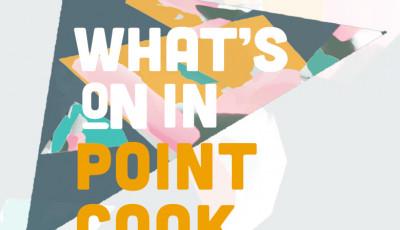 Visit our Youth Services office on Level 1 of Point Cook Town Centre. You'll find our friendly staff, a free internet café, a cool hang out space, after-school programs, youth committee and support services such as counselling or mentoring. You can drop in anytime from 9am – 6pm on weekdays to speak with a youth worker.  
Programs include weekly after-school programs, support programs, excursions, holiday programs, events, youth committees, counselling and mentoring.
The Point Cook Youth Centre is open weekdays 9am - 6pm (Excluding public holidays).
Girls Night

A girls only program with centre-based recreational activities and field trips.   

The program is a great opportunity to try something different, have fun activities, movie nights, arts & craft. Meet new faces and enjoy healthy fruit platters..  

For girls aged 12-17 years.

Tuesday
15 October to 17 December
3:30pm to 5:30pm

Contact:

Danielle Diez, Youth Development Officer
Ph. 8375 2346
Email: danielle.diez@wyndham.vic.gov.au
Point Cook Drop In

Come hang out with your mates, eat food, play games and make new friends.

For young people aged 12 to 25 years.

Wednesdays
16 October to 18 December
3.30pm - 5.30pm

Wyndham Youth Services @ Point Cook
Suite 703, Level 1 Main Street, Point Cook Town Centre
(Enter through C8)
Contact : 8375 2346
Email: youthinwyndham@wyndham.vic.gov.au
The Gamers Den

The Gamers Den is for young people between the ages of 12 to 25 years to participate in playing traditional board games and card games as well as interactive online and console games.  Focusing on a particular gaming theme each week, come and enjoy video games, board games, card games and learn to play some classics like Dungeons and Dragons, Risk and Catan.

Enjoy a safe space to hang out, flex your gaming skills, unwind and eat some snacks.

Note that from Term 4 2019 The Gamers Den will be held on Thursdays at the Point Cook Library - 1-21 Cheetham Street, Point Cook.

 

Gaming 101
Thursdays
17 October
4pm - 6pm
 
An Introduction to the Gamers Den.
Retro Gaming
Thursdays
24 October
4pm - 6pm
 
A Blast from the past!  Come along and play some of the old school games!
Harry Potter Event
Thursdays
31 October
4pm - 6pm
 
Get dressed up in your favourite Harry Potter Hogwarts house outfit!
Super Smash Tournament
Thursdays
7 November
4pm - 6pm
 
Join in our  Super Smash Bros. competition where we'll be holding a series of crossover  games.
Escape Room @ Youth Services 
Thursdays
14 November
4pm - 6pm
 
Today we'll be going over to the Youth Resource Centre and have a great escape room experience!
Monopoly Night
Thursdays
21 November
4pm - 6pm
 
Will come up being the real estate magnate at our Monopoly night?
Strategy Games 101
Thursdays
28 November
4pm - 6pm
 
An introduction to the classic game Risk.
Dungeons and Dragons Night
Thursdays
5 December
4pm - 6pm
 
Get into the all things "Stranger Things" spirit and learn how to play the immortal classic - Dungeons and Dragons!
STEM Lab Sessions
Thursdays
12 December
4pm - 6pm
 
Get into our STEM Lab session, where we'll be building robotics and other fun things.
Mario Christmas Party
Thursdays
19 December
4pm - 6pm
 
It's the last day of term before the Summer break!  Come dressed up as your fav Mario dude and enjoy an end of year party with us!

Wyndham Youth Services @ Point Cook
Suite 703, Level 1 Main Street, Point Cook Town Centre
(Enter through C8)
Contact : 8375 2346
Email: youthinwyndham@wyndham.vic.gov.au
Wyndham East Prime Force Youth Committee

Join Prime Force Youth Committee to be part of organising community events, projects for a better connected Point Cook Community.  

Focusing on project management, engaging and participating in community events throughout Wyndham City.

For young people aged 12-17 years.

Open recruitment throughout the year.  Contact 8375 2346 for more information.

Every Thursday during the school term.
17 October to 19 December
3:30pm - 5:30pm

Wyndham Youth Services @ Point Cook
Suite 703, Level 1 Main Street, Point Cook Town Centre
(Enter through C8)
Contact : 8375 2346
Email: youthinwyndham@wyndham.vic.gov.a
Courtside

Come hang out with your mates, shoot some hoops, unwind and make new friends at the Point Cook Town Centre basketball court.

For young people aged 12 to 25 years.

Thursdays
17 October to 19 December
3.30pm - 5.30pm

Wyndham Youth Services @ Point Cook
Suite 703, Level 1 Main Street, Point Cook Town Centre
(Enter through C8)
Contact : 8375 2346
Email: youthinwyndham@wyndham.vic.gov.au
Moonlight Cinema - The Hate You Give

Enjoy a free family fun night for young people and families watching The Hate You Give

Friday
22 November
6pm - 11pm

BYO: Chair / Rug
Family Friendly Event
Free Popcorn and Drinks provided with a music and DJ act before the Movie
Alcohol, smoke and other drug free event