Date
Time
Location

86 Manor Lakes Blvd
Manor Lakes
VIC 3030
Organiser

Wyndham City Youth Services
Contact

8734 8934
Cost

Most programs are FREE - cost for excursions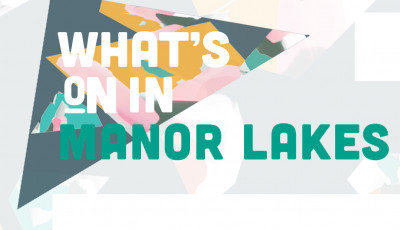 The Youth Office and Youth Space is located at Manor Lakes Community Learning Centre, 86 Manor Lakes Blvd, Manor Lakes. You can drop in anytime from 9am – 6pm on weekdays to speak with a youth worker.  
Programs include weekly after-school programs, support programs, excursions, holiday programs, events, youth committees, a free internet & pc's (library) and counselling.
Youth programs run from the second week of each school term. 
Girls Night

A girls only program with centre-based activities and excursions.   The program is a great opportunity to try something different, chill out, have a bite to eat and meet some new friends.  

For girls aged 12-17 years.

Wednesdays
14 October - 18 December
3.30pm - 5:30pm
Guys night

A guys only program with centre-based activities and excursions.  

The program is a great opportunity to try something different, chill out, have a bite to eat and meet some new friends.  For guys aged 12-17 years.

Thursdays
17 October - 19 December
3.30pm - 5:30pm
 

 
Kick Back Fridays

Enjoy a safe space to hang out and chill.  A great way to end your busy week. For young people aged 12-17 years.

Fridays
18 October - 20 December
3.30pm - 5:30pm
 
Urban

Hang Out - Dance - Arts and More!

Connecting young people of all backgrounds through arts, dance and music. A cultural arts program focusing on music, dance, crafts, food and visual arts for young people aged 12-17 years or in school years 6 - 12. 

Mondays
14 October - 16 December
3.30pm - 5:30pm
Youth Advisory Advocacy and Ambassadorial CALD Committee

The Youth Advisory Advocacy and Ambassadorial CALD Committee consist of young people aged between 15-25 years of age who are passionate about being young leaders in their community.  The committee plans cultural events, has leadership training and connects cultures in the City of Wyndham.

Contact May at Youth Services for the meeting dates & times.  Must apply.

Youth Services @ Manor Lakes
Ph. 8734 8934
Email: youthinwyndham@wyndham.vic.gov.au
Wyndham West Youth Committee

The Wyndham wide committees (including Wyndham Central & Wyndham West) consist of young people aged between 12-17 years of age who are passionate about being young leaders in their community.

The committee meet every fortnight on Mondays at 3.30pm to 5.30pm during the school term. Contact Youth Services for the dates