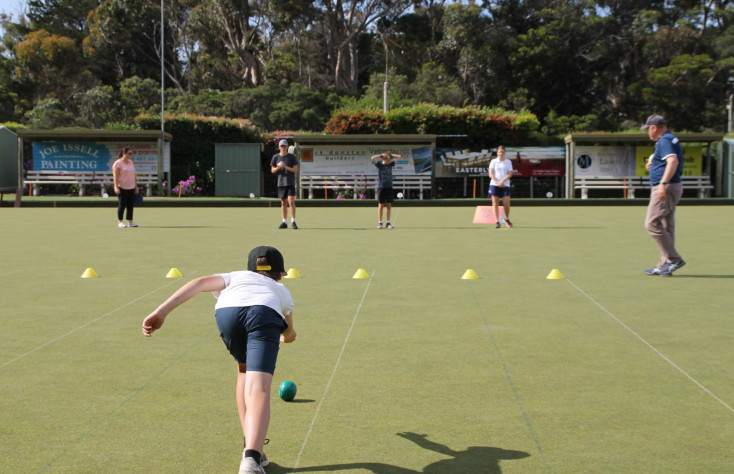 As part of National Families Week Werribee Bowls Club is inviting all families to join in a free fun family Bowling session.
Come down to Werribee Bowls Club and have a go at lawn bowls. This session is open to all ages and all abilities. Join in for an hour of fun from 11am to 12pm followed by a BBQ.
Have a go at fun bowling challenges and target activities to help you learn the basics and refine your skills, then try out fun games with and against your friends and family.
Come and have a try at a different sport with no barriers to having fun.
Sign up today, and tell your friends.
Werribee Bowls Club have kindly offered to run this session as part of the Active Wyndham Calendar.
The Active Wyndham Calendar aims to help more Wyndham residents to find physical activities that they enjoy.
For more info about Werribee Bowls Club:
For more info about Bowls Victoria visit: www.bowlsvic.org.au
CovidSafe Information:
Please check in with Werribee Bowls Club on arrival for contact tracing purposes.
If you have any cold-like symptoms, including a runny nose, sore throat, chills, fever, lack of taste or smell, please do not attend the session and follow current guidelines for testing and isolation.
Attendees must comply with all current Victorian Government COVID-19 restrictions.
Please follow any processes in place as directed by Werribee Bowls Club/ Bowls Victoria, these will be in line with their CovidSafe plan/ risk assessment.
Date and time
Online

No
Location

Werribee Bowls Club

239 Watton St

Werribee,

VIC 3030
Organiser

Active Wyndham with Werribee Bowls Club/ Bowls Victoria
Contact
Cost

Free