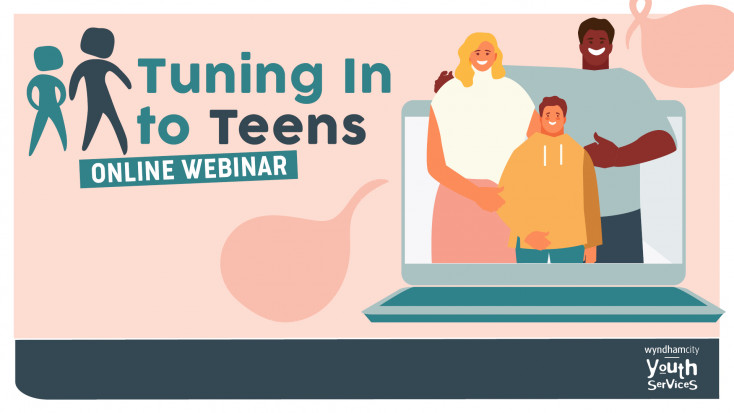 Having trouble connecting with your teen?
Join Wyndham Youth Services for a one hour webinar that aims to support parents and carers of young people to connect with their teens.
Tuning into Teens is a program for parents and carers to learn how to:
- help your teen develop emotional intelligence
- help them to learn to manage their emotions, behaviours and deal with conflict
- Improve your understanding and ability to talk to your teen.
This webinar will provide you an overview of the 8 week program.
Tuning in to Teens™ is a parenting program that focuses on emotions and is designed to assist parents to establish stronger relationships with their teenage children.
The program provides parents with a greater understanding of their teen's emotional experiences while teaching specific skills that can assist in being supportive, empathic and staying connected with the young person. It further aims to improve parent's emotional awareness, regulation and communication style and provide them with an opportunity to reflect on their own emotion socialisation experience. Tuning in to Teens™ aims to prevent problems developing and enhance emotional and behavioural functioning.
To register for this free online webinar:  CLICK HERE
For general enquiries about the Tuning Into Teens Program or to sign up for our free 8 week program visit: https://youthwyndham.com/tint
 
This program/event is being administered by Wyndham City Council using an event booking platform provided by a third party, Trybooking. Any personal information you submit when registering will be stored and processed by Trybooking in accordance with its Privacy Policy.  Please note that Trybooking is a US based organisation, and your data will be held in US servers located outside of Australia. By registering for the program/event, you are agreeing to Trybooking's Privacy Policy (https://www.trybooking.com/info/privacy)