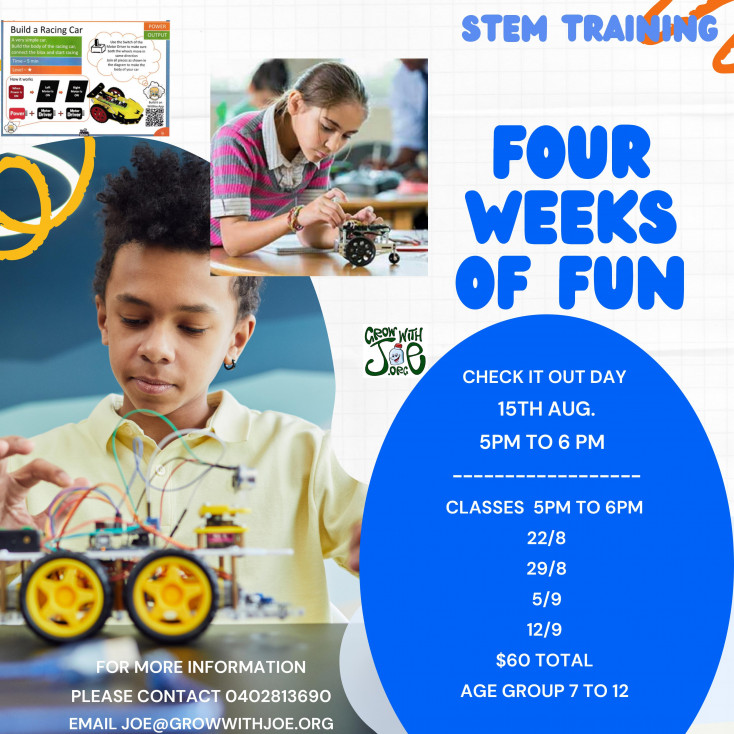 Join our 8 week course with Witblox and Crumble Controller to experience fun and interactive STEM learning,
perfect for students with learning difficulties. Witblox, a set of electronic building blocks, and Crumble Controller, a software program, work together to allow students to easily build and program their own electronic devices. Our structured learning activities utilize these tools to teach.
STEM concepts in an engaging and enjoyable way. By participating in this program, students will gain a real
understanding of the concepts and be equipped with the skills and knowledge to succeed in STEM -related fields.
Don't miss out on this opportunity to enhance your learning experience.
Space is limited.
Date and time

weekly on Tuesday

Upcoming events:
Online

No
Location

1-21 Cheetham Street
Point Cook
VIC 3030
Organiser

Grow With Joe
Contact
Cost

$10 per class