Date
Time
Location

177 Watton Street
Werribee
VIC 3030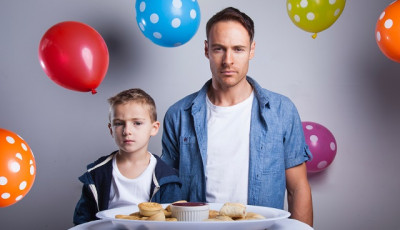 Set in a humble Australian house and told over the course of one weekend, meet a family as generic and familiar as any other in Australia.
Spencer is the story of a dysfunctional tight-knight family who are led by single-mum matriarch Marilyn and her three adult children; wayward daughter Jules, outspoken coulda-been Ben and AFL golden boy Scott.
A brand new comedy-drama that will leave you feeling as good as when you watched The Castle and Kath and Kim, Spencer is modern Australian story-telling at its best.
***** "This may well be the birth of a future Australian classic." - The Music
***** "Full of love and family and all the crap that happens between those two things. It will stick in your mind." - Theatre People
By Katy Warner
A Lab Kelpie production
Warning: Strong language, adult themes, 16+
Make the most of your visit to Wyndham Cultural Centre and enjoy a drink or some snacks from the bar before the show. The venue and Box Office will open one hour prior to the start of the performance.