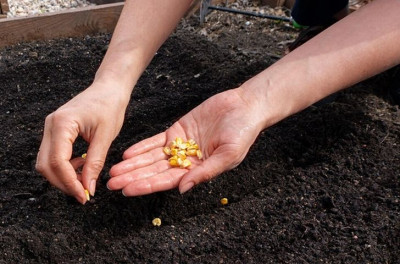 Build your seed saving skills by learning to choose the right seed, at the right time and how to store it to build better more productive crops. Learn the tips that will see you get better germination when you sow your seeds.
Craig Castree, Horticulturist and author of "Edible Gardens A Practical Guide & Plant Profiles" will join us at the launch of the Wyndham Seed Library and will share his knowledge and guide you through this workshop to have you growing your own in no time!
As of May 202,  Point Cook and Manor Lakes Libraries will have their own seed libraries! Residents can share their seeds and also select different seed varieties which they can plant in their own gardens, schools or community gardens.
To find out more visit: Wyndham Seed Library
Date and time
Online

No
Location

1-21 Cheetham Street
Point Cook
VIC 3030
Organiser

Wyndham City - Green Living & Libraries
Contact

8734 8930 or WyndhamSeedLibrary@wyndham.vic.gov.au
Cost

FREE