Date
Time
Location

Pop Up Park, Station Place, Werribee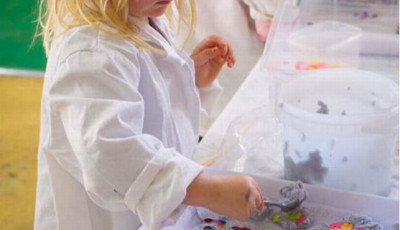 Time: 10 am and 11am (2 x 1 hour sessions)
Come and join Dr. Loz for some awesome, environmentally friendly science.
Learn how you can recycle paper AND make your own gift cards that can be replanted and will grow into new plants, completing the cycle and replenishing our resources as we use them. Then, get elbow deep in some squishy solid, liquid and gas investigation by reusing leftover cornstarch packing material to make your own slime AND art.
You too can do science with materials you have in your home, come and learn how!
#makescienceaneverydayconversation