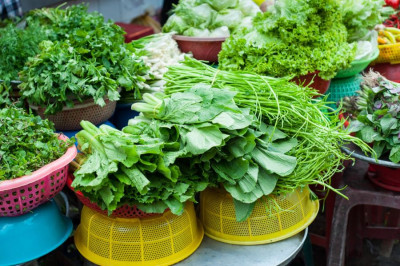 Learn how to successfully grow your Asian greens, without getting eaten out of house and home by insects! Craig Castree will show you what they grow well with and how to stop them from bolting quickly.
Craig Castree is local gardener of Werribee and author of books Edible Gardens, Plant Profiles and recently A simple Urban Life. Wyndham City is a participating Council of My Smart Garden a free sustainable gardening program that helps you get started growing food and transforming your outdoor space (yards, balconies or pots) into a beautiful, functional garden.
Check out the My Smart Garden website for upcoming workshops and sign up for the newsletter to get more gardening tips.
Date and time
Online

Yes
Organiser

Wyndham City - Green Living
Cost

FREE