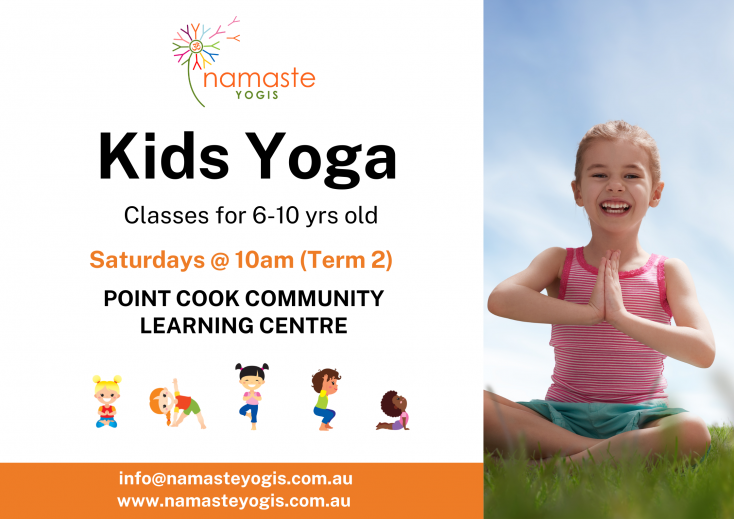 Join Namaste Yogis for fun and relaxing yoga and mindfulness classes designed specifically for children 6-10 years old.
Yoga can help instil a sense of calmness on children and help them develop a positive self-image. Yoga provides children with tools and techniques to help them deal with issues caused by the daily demands and pressures from our modern lives. Yoga has been proven to be an effective modality in managing children's mental health and wellbeing.
Yoga can also help enhance children's flexibility and strength and refine their balance and co-ordination.
Classes are held at the Point Cook Community Learning Centre every Saturday (from Term 2) at 10am. The class runs for 45 mins and includes yoga poses, mindfulness and breathing exercises, and most importantly relaxation!
Date and time

weekly on Saturday

Upcoming events:
Online

No
Location

1-21 Cheetham Street
Point Cook
VIC 3030
Organiser

Namaste Yogis
Cost

$135 (plus GST) for Term 2, 2022 Pricing depends on term length